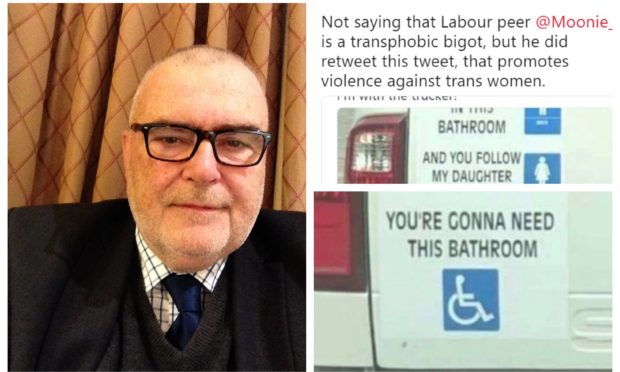 A transgender activist who lodged a complaint against Lord Lewis Moonie has claimed she was issued with a personal alarm after a row over social media comments.
Lord Moonie, a Labour peer and former Kirkcaldy MP, resigned from the Labour Party after hearing he faced disciplinary action over complaints made by Aimee Challenor and others.
He had been suspended pending the investigation.
Lord Moonie maintains he made a "light hearted comment" in response to statements written on Facebook.
The text he responded to was written below a picture of Miss Challenor. Lord Moonie, who said he has never spoken against transgender rights, claims he had not noticed the picture.
Miss Challenor said: "On Friday February 15, the Facebook page 'Say no to gender ideology' posted a photo of myself, as well as my name, in an attempt to provoke anti-transgender hatred against me.
"This post was removed by Facebook for breaching their community standards.
"On Saturday February 16 the page re-uploaded the image, merely putting a black box over my name. However, the photo remained, clearly identifying myself. It was on this post that the Lord Moonie made his comment.
"His comments at the time left me frightened and distressed. As a result, Victim Support gave me a personal alarm and a door alarm."
Following Lord Moonie's resignation, Miss Challenor received an e-mail from the Labour Party telling her the investigation could not be taken forward because he was no longer a member of the party.
The party offered its "sincere apologies for any distress" felt by Miss Challenor.
'I've saved them the trouble' – Fife Labour peer quits party amid transphobia row
She said: "Now he has jumped ship, Labour have confirmed they cannot progress the investigation into him. By his resignation, he knew he had done wrong and would not have a defence.
"This was more than a 'transgender row'. This was about inappropriate comments towards young transgender women.
"I am 21 – no 21-year-old young woman, no matter if they are cisgender or transgender, should have a 72-year-old Lord talk about their genitals."
Lord Moonie, who was MP for the Kirkcaldy constituency from 1987 until 2005,  left the party on Tuesday night.
The 72-year-old was previously reprimanded after sharing controversial posts relating to transgender issues.
In a message to LGBT Labour on Twitter, he said: "You are aware I have voted for every attempt to improve the law for LGBT people since I went into parliament?
"Nor have I ever said anything against the rights of trans men and women. I've left the party I loved and worked for for 40 years because of people like you."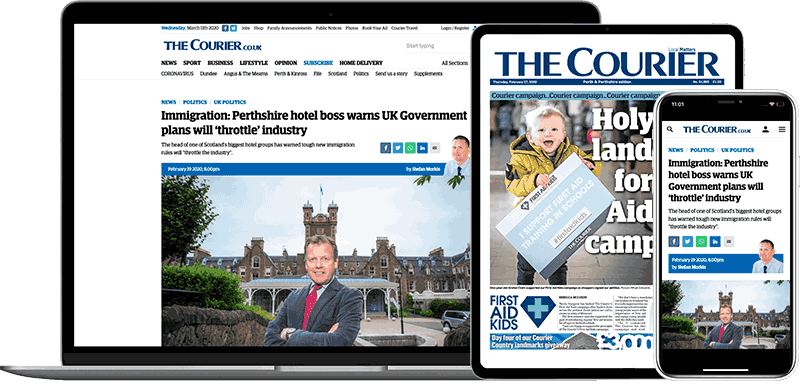 Help support quality local journalism … become a digital subscriber to The Courier
For as little as £5.99 a month you can access all of our content, including Premium articles.
Subscribe