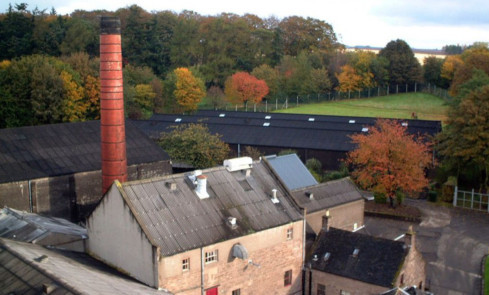 Turnover and pre-tax profits were down at Angus Dundee Distillers, makers of Glencadam and Tomintoul malt whiskies.
Loss of business from certain overseas markets was cited as the reason for turnover falling 10.2% to £52.979 million in the year to June 30, 2014.
Profit on ordinary activities before tax was down 12.7% to £17.418m. Cash flow as measured by earnings before interest, taxes, depreciation and amortization fell from £21m to £18m, and gross profit margins fell from 39.55% to 39.44%.
The company, which produces malts at Glencadam near Brechin and Tomintoul in Speyside, would not elaborate on the reasons for the weaker performance or reveal details of any recovery plan.
The strategic report accompanying the accounts lodged at Companies House stated: "The company will continue to invest in the modernisation of its malt distilleries and bottling plant and develop its customer base in both overseas and home markets."
The workforce increased from 102 to 114, with an even split between office/management and production personnel.
Formed more than 60 years ago, Angus Dundee Distillers attributes its success to tailoring product specifications to meet customers' requirements anywhere in the world, and supplying products at competitive prices.
Its Scotch whisky is sold in blended, single malt and deluxe varieties, and it also supplies bulk malt and grain whiskies for customers at home and abroad.
Angus Dundee whiskies are exported to more than 70 countries around the world.
The company has a bottling plant at Coatbridge as well as its distilleries at Brechin and Tomintoul.
The Glencadam Distillery opened in 1825, and the company's single malt there is still produced in the same fashion as it was 190 years ago.
It is the only remaining distillery in Angus.
The company produces a total of 11 branded blended, single malt and deluxe whiskies which include Parkers, Smokey Joe, Old Ballantruan, Glen Kirk, Scottish Royal and The Dundee as well as Glencadam and Tomintoul.