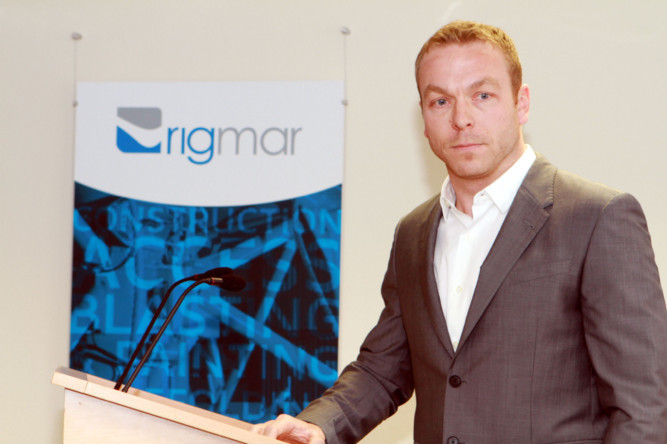 Oil and gas service firm Rigmar is releasing some of its Dundee workforce because of the difficulties facing the industry.
The oil price fall has hit employment in all parts of the company's operations, said chief executive Keith Nelson.
He would not put a figure on the number of employees to be released from the firm's 50-strong workforce in Dundee.
Giving an assurance that the company would not quit the city, he hoped staffing would recover when the market picks up.
It is understood the casualties of Rigmar's move include eight apprentices. Other engineering firms in the city have been asked to take over their training.
Mr Nelson said: "Rigmar is not closing down in Dundee. We are scaling back our operations to align them with current market conditions. We are reducing our workforce, but we do not yet know by how many. Dundee has been a very good base for us and we aim to be there for a long time in the future.
"We are a lean operation as a company and we need to respond to what happens in the market. We hope our staffing levels will respond when there is an uplift in the market again."
Rigmar was formed in 2007 and undertakes rig repair, subsea, civil engineering, renewable and decommissioning contracts.
It also carries out work in the petro-chemical, process and marine sectors.
Its headquarters are in Aberdeen and it has operations in Invergordon and Malta as well as Dundee to fulfil projects in 27 countries worldwide.
The company carried out work on many large rigs brought up the Tay, supporting hundreds of jobs and bringing vital revenue to the port.
The firm arrived in Dundee in 2012 after acquiring Riverside Engineering, and it grew its presence to occupy a 15-acre site at Prince Charles Wharf.
A £15 million expansion plan was unveiled for Dundee by the company, in which London-based investment group FR Momentum has a majority stake.
In March last year Sir Chris Hoy officially opened Rigmar's £2 million Dundee fabrication plant. He was welcomed by Rigmar Fabrications managing director Gary Mitchelson, himself a former competitive cyclist.
The fall in the price of oil resulted in BP, one of the longest-serving players in the North Sea Basin and one of the majors in the sector, cutting 300 jobs from its 3,500 workforce.
The bombshell, along with pay cuts to contracted staff, followed cost-cutting measures by others including Chevron, Conoco Philips and Wood Group.
In February, Arbroath, offshore engineering firm Axon made 25 of its workforce redundant.
The price plummeted from a $120+ high last August to $45 per barrel in January, making many parts of the North Sea industry uneconomic.
It is presently around $63.