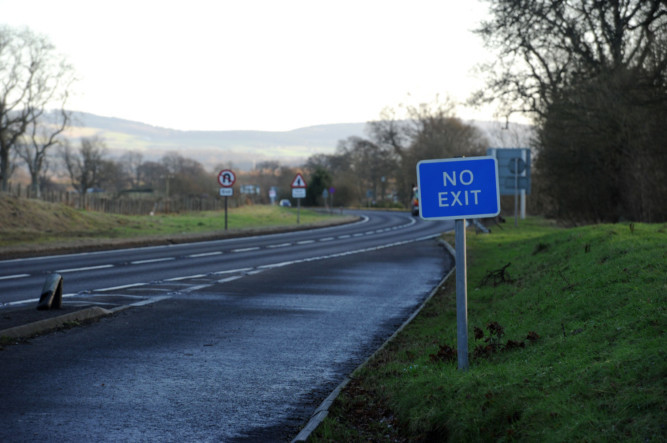 Scotland's chambers of Commerce want the next UK government to provide better road, rail, air, sea and digital connections.
The Scottish Business Voice has published A Globally Connected Scotland, highlighting the need for investment in infrastructure and wider connectivity.
The Scottish Chambers of Commerce Network says Scotland must lead the world in terms of digital connectivity by 2020.
There must be air route marketing support to Scotland's airports by 2016, and air passenger duty must be immediately devolved and abolished as it is "an unfair tax on investment and jobs".
Scotland's ports need to be speedily developed to take advantage of future opportunities, in particular in the energy sector.
In roads, there needs to be more road infrastructure investment within the Infrastructure Investment Plan. Improvements on key national and regional roads in Scotland by 2025 should focus on the A1, A9, A96, A82, A77 and A75.
By rail, the document calls for the dualling by 2025 of single-track railways which inhibit the development of services, particularly in the north and north east of Scotland.
The connection of Scotland to the future UK High Speed Rail network by 2035 should be a priority.
Liz Cameron, chief executive of the Scottish Chambers, said: "A connected economy is a successful economy, and if Scottish businesses are to maximise our competitiveness then we will need our governments to invest in the transport links and digital connections that make doing business possible.
"Scotland needs better connectivity between our towns and cities, better links to the rest of the UK, better international links and better access to higher quality digital networks."
Many parts of Scotland's road and rail network are still not fit for purpose, and she said the "antiquated rail infrastructure is holding back public transport improvements linking Inverness, Aberdeen, Perth, Edinburgh and Glasgow".
UK governments' failure to tackle chronic congestion at airports in the south- east of England have damaged Scottish businesses.
On digital connectivity, she said Scotland needs a world-class digital infrastructure to meet the needs of business.