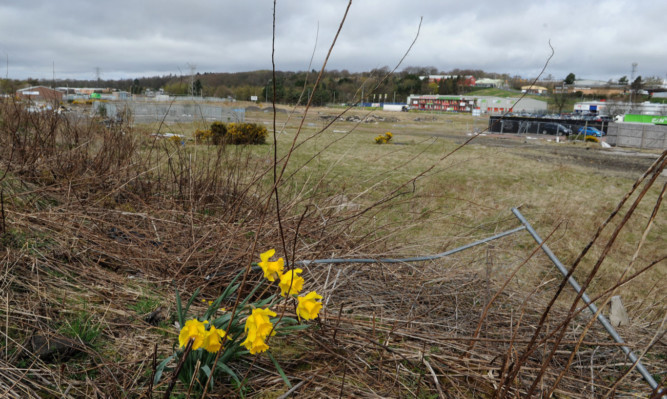 A major car dealership is moving into Dundee in a further sign of the city's economic recovery.
Peter Vardy is taking over the former Valentine's site on Kingsway West which has been vacant since the famous postcard company closed 20 years ago.
The site was marketed as Dundee Business Park and an office development has been fully let. Planning consent has also been given for a car showroom among other uses, and Peter Vardy has stepped forward.
Ewan Cameron, Peter Vardy's head of marketing, said the company was working out the details of its investment for what will be its first venture into Dundee.
It has 11 new and used car dealer showrooms throughout Scotland including Dalgety Bay, Kirkcaldy and Perth, specialising in BMW, Jaguar, Land Rover, Porsche, Mini, Vauxhall and commercial vans.
Peter Vardy's arrival follows confirmation of a seven-figure investment in Dundee by the John Clark Motor Group which has taken over the Nissan franchise from Arnold Clark to add to its BMW, Audi and Mini franchises in the city.
The development of the Valentine's site also marks a further stage in the revitalisation of the Kingsway area as a major commercial thoroughfare.
It was once the shop window for Dundee's industrial successes with NCR, Timex, Tesco and ABB Nitran, formerly Bonar Long, all having properties overlooking the arterial route.
Kingsway visibly reflected the city's economic struggles when these companies shut up shop, but recent developments suggest the corner has been turned.
NCR has maintained its research and development centre while the Timex sites were taken over by JTC Furniture and Asda some years ago.
Last week it was revealed that the former Tesco distribution centre will be the new home of engineering firm PressureFab, and Peter Vardy's arrival will fill in one of the other gap sites.
A remaining large brownfield area awaiting redevelopment is the ABB Nitran site in Kingsway East but owners I&H Brown of Perth are in talks with the local authority about its re-zoning.
Alison Henderson, chief executive of Dundee and Angus Chamber of Commerce, said: "This is good news and very positive to see another key motor brand coming in and developing a high-profile site in Dundee.
"The Kingsway sites are now being turned into vibrant business hubs and it is very welcome to see the regeneration of these areas."