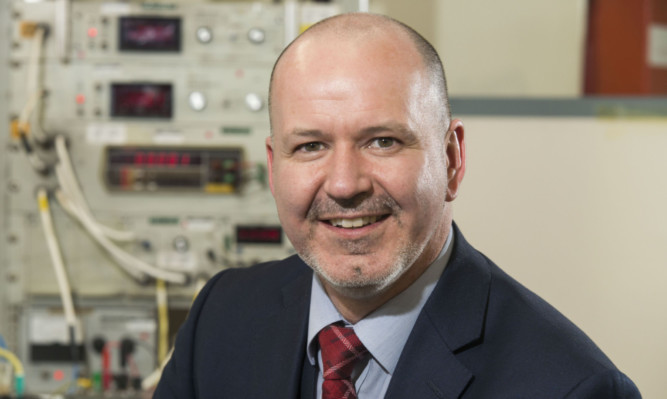 Dundee-based Albacom has secured a £340,000 contract for aircraft electronics with the Saab Group.
The company is hopeful that the work can lead to a bigger contract with the major Swedish aerospace and defence group, which previously made cars.
Albacom, which specialises in electronic components for the defence and aviation industries, will make specialist electronic backplane units for Saab.
The units are essential for cockpit operations.
The work, due to commence this month and last over eight months, includes full testing of the equipment and printed circuit board assembly.
Jim Davidson, Albacom chief executive, said: "Saab has been a valued customer for over 10 years, and to have been awarded this work is testimony to our commitment to quality and reliable products.
"Saab is a globally recognised brand that represents safety, innovation and quality. We are proud to have this continued association with them."
The latest contract represents security of employment for the Albacom team involved in Saab work.
The firm, which has premises in the Dryburgh Industrial Estate and employs around 15 personnel, can trace its origins back to the Dundee division of Ferranti.
It has decades of experience in providing quality products for Ministry of Defence sector clients.
Mr Davidson, who joined Albacom earlier this year, said the firm's expertise and commitment to quality is applicable to other sectors such as oil and gas, and life sciences.
He continued: "Our approach to designing electronic solutions is focused on understanding what the client needs, then designing, manufacturing and fully testing that solution until we get it right.
"I am very much looking forward to driving Albacom forward to offer our specialist approach, regardless of industry sector."
Albacom offers products in such diverse markets as offshore oil and gas, ozone generation and induction heating.
Its products are deployed in satellite communications, medical electronics, mobile communications infrastructure, test instrumentation and industrial processing.