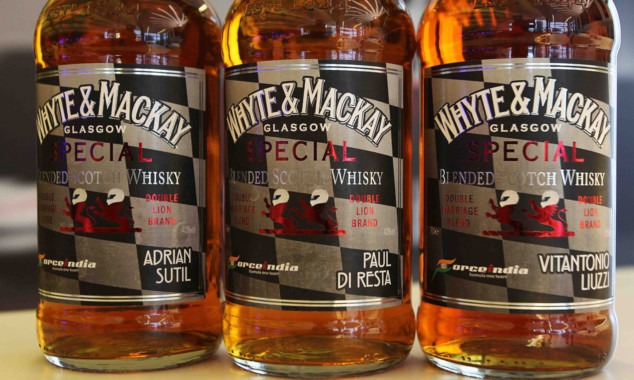 Scottish distillers Whyte and Mackay made an operating loss of almost £2.5 million in the transitional period of its £430m sale to Philippines-based rum company Emperador.
The deal was forced by the UK Competition and Markets Authority after Diageo bought into the Glasgow firm's owners United Spirits.
Whyte and Mackay was sold to allay competition concerns in the UK after Diageo, the world's biggest spirits company by sales, bought 28.8% of United Spirits. Emperador's acquisition was concluded in November last year.
In the nine months to December last year, Whyte and Mackay reported an operating loss of £2.487m, compared to a profit of £13.651m the previous year.
Exceptional charges of £5.952m for lease and dilapidation provisions took their toll. Without the exception costs there would have been an operating profit of £3.465m.
Turnover fell 4.2% on an annualised basis due in part to lower bulk sales. The group, which has a workforce of 480, has net assets of almost £136m.
A board statement said: "The period reported was a transitional nine months during which the sale of the business to Emperador was completed.
"Due to the sale process a number of one-off costs were incurred which impacted on the period in question. The prior year also benefited from certain bulk whisky sales which the company chose not to repeat.
"The company has been investing behind the long-term growth of the business and expects to return to profit in the current financial year."
The makers of one of Scotland's best-known whiskies, Whyte and Mackay also produce Dalmore and Isle of Jura malts, Claymore and John Barr blends and Glayva whisky liqueur.
Russian Standard vodka is distributed in the UK in a partnership with Roust.
Whyte and Mackay's overriding objective is to operate as a global branded drinks company delivering sustainable growth and returns for shareholders.
Competition puts pressure on pricing, margins and market share, and raw materials are subject to price volatility.
The directors warned they may not always be able to increase sale prices to offset increased costs, but they took action to mitigate risk through supplier selection, procurement and effective monitoring of commodity markets.