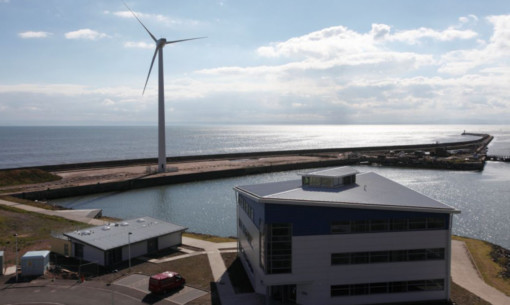 Levenmouth Community Energy Project's lead partner has awarded its first contract after securing £4 million of Scottish Government funding for the innovative hydrogen scheme.
Bright Green Hydrogen has appointed Logan Energy to deliver key components of the project two refuellers and an energy storage system.
Levenmouth will be placed at the forefront of the clean energy revolution by the Hydrogen Office in Methil becoming a world-class demonstrator of hydrogen applications generated from renewable sources.
The project whose partners also include Fife Council, Toshiba, Leven Valley Development Trust and Fife College, is Toshiba's most complex hydrogen project outside Japan.
Hydrogen will be stored at Methil and reconverted to electricity at times when onsite wind and solar generation is low.
The scheme will address the intermittency of renewable generation and improve Levenmouth business park's energy self-sufficiency.
It will also demonstrate how more renewable energy can be connected to the grid nationally by alleviating network export constraints.
Levenmouth will become home to one of Europe's largest fleet of hydrogen dual-fuel vehicles, with hydrogen refuelling at both the Hydrogen Office and the Fife Council vehicle depot in Glenrothes.
Bright Green Hydrogen chief executive George Archibald said: "Making such major progress puts us in a good position on the critical path to developing the project.
"It also demonstrates the partners' commitment to seeing the scheme up-and-running. The team at Logan Energy, who are highly experienced, have an integral role to play in helping the project partners to bring this cutting-edge development to fruition."
Logan chief executive Bill Ireland said: "This project is a major step forward in supporting the Scottish Government's renewable energy objectives."