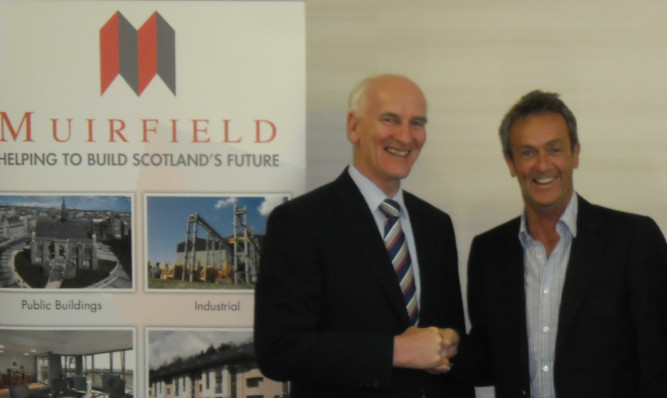 The Insolvency Service are continuing their investigation into the conduct of directors of Muirfield Contracts over the surprise collapse of the Dundee building firm.
The UK Government agency that looks into the affairs of companies in liquidation are determining whether the firm's directors are guilty of wrongdoing.
If they find evidence of the law being broken, Muirfield chairman Thomas John Stodart and fellow director Richard Gallacher could face sanctions.
Penalties include being struck off for a period of up to 15 years or court action.
Muirfield went into administration in March of last year with the loss of almost 300 jobs and debts which at the latest count come to more than £13 million.
A major east of Scotland construction firm, the company was sold in May 2013 by Maurice Mackay to Ensco 395 Ltd, after which Thomas John Stodart was made a director and joint chairman.
Mr Stodart blamed the firm's collapse on reasons including inheriting loss-making contracts and overstatement of previous profits.
In 2013, however, the firm made a pre-tax profit of about £1m from a turnover of £48m with net assets of £9.2m.
In May last year, administrators Campbell Dallas accused Mr Stodart of not giving a full picture of Muirfield's financial position.
Last month they were granted another year to realise the firm's assets, judge creditors' claims and distribute funds to unsecured creditors.
In their latest report to the Registrar of Companies, Derek Forsyth and David Hunter of Campbell Dallas said the 433 balances in the debtors' ledger amounted to £7,460,188 owed to Muirfield.
Former employees had received some payments, a floating charge creditor had made a claim for about £1m, and claims from 420 of 1,246 unsecured creditors have been received for £12.28m.
The administrators have submitted a confidential report on Muirfield to the Insolvency Service followed by correspondence, discussions and meetings.
Campbell Dallas "have assisted them with a further review of the company's books and records as part of their assessment of the conduct report and determination of what, if any, further proceedings are to be raised against former officers of the company".
A spokesman for the Insolvency Service said: "We are determining whether there has been any wrongdoing in events surrounding Muirfield, and if so whether any sanctions should be imposed."