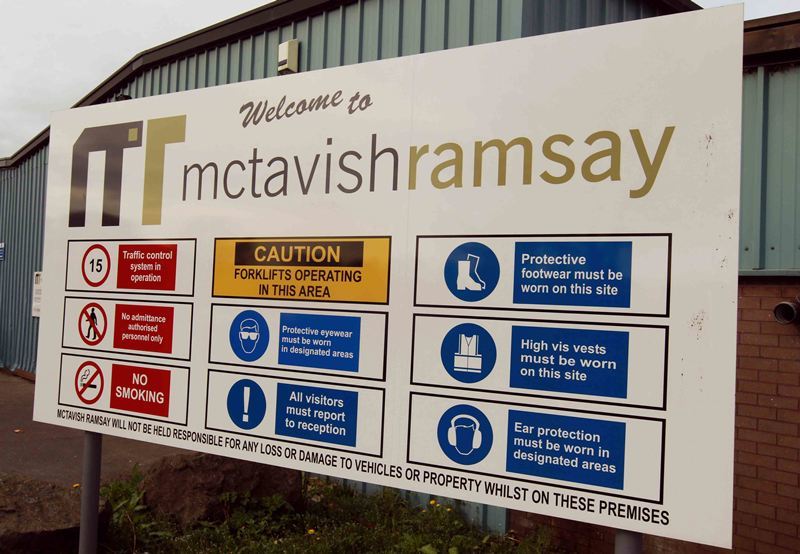 The final nail has been driven into the coffin of one of Dundee's oldest manufacturing companies with the news that receivers have been unable to find a buyer for door-maker McTavish Ramsay.
Joint receiver Blair Nimmo, from KPMG, has admitted that finding someone willing to take on the beleaguered firm had always been something of a long shot.
He said, "Unfortunately, the prospects were not particularly good and it was always going to be a bit difficult, right from the start.
"We were on the one hand looking to anyone who might be interested, but on the other hand looking at the orderly wind-down of affairs and, sadly, it is the other that has transpired."
He said the firm had gone under owing "substantial amounts" of money to a variety of different creditors, who have been invited to attend a meeting at the Landmark Hotel on July 1.
Claims will be assessed during the liquidation period, after which creditors should have a better idea of where they stand.
McTavish Ramsay was founded in 1864 and was based latterly at West Pitkerro Industrial Estate, employing a staff of 86.
Since the 1970s, it had specialised in manufacturing doors for large building projects and counted Rangers and Celtic football clubs and the former Benetton Formula 1 team among its clients.
Two years ago it received a £185,000 government grant to help safeguard jobs and, last year, management announced a merger with Renfrewshire rival Doors By Design.
In February the company took the unusual step of entering into a company voluntary arrangement (CVA) to allow it to repay its debts over a longer timescale.
The company was said to have £1 million of orders on its books at the time.
However, a mechanical breakdown and the unwillingness of suppliers to deal with the firm in light of the CVA meant the writing was on the wall.