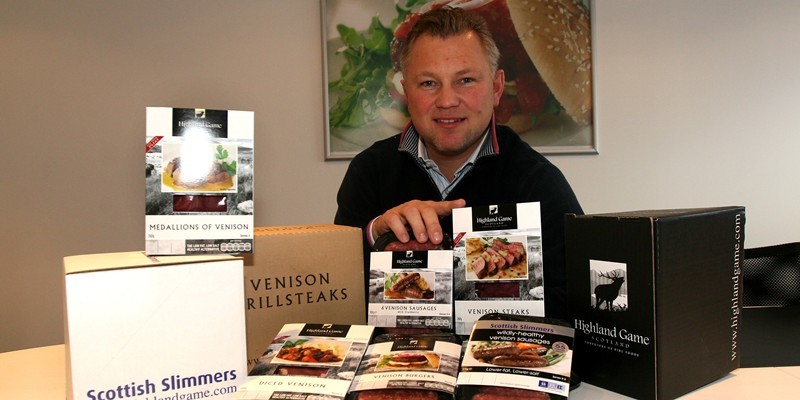 The owner of a Dundee venison business says he is "crying out" for more local produce, after his company won a prestigious food industry award.
Christian Nissen, owner and managing director of Highland Game, called for landowners to consider the introduction of large deer ranches to meet the demand for venison.
His company picked up the Outstanding Small Business Award at the IGD Food Industry Awards on October 12 and Mr Nissen told The Courier he is desperate for more support from farmers.
"I'm the one sitting in Scotland with a large demand so the company is importing venison," he said. "We are very keen for the British landowners to look at finding ways of diversifying land as we are crying out for more supplies.
"We have the wild deer, which are very important, but we also have demand we would prefer to be filled by Scottish venison."
He added, "Venison is no longer a speciality product for the rich and the award we got cements that."
Highland Game beat Genius Foods, From My Farm and Cartmel Village Shop to win the award at a ceremony at The Lancaster London Hotel, recognising the important contribution small businesses make to the food industry.
Mr Nissen said, "This is a fantastic achievement for our company. Although we are a small business, I feel that we have made a huge impact on the game industry in the UK and it is a great feeling to know that all of our hard work has been recognised."
Mr Nissen was just 26 when he bought Highland Game, which is based at the Dryburgh Industrial Estate, in 1997.
Venison has enjoyed a recent surge in popularity, helped by endorsements from high-profile chefs such as Gordon Ramsay.