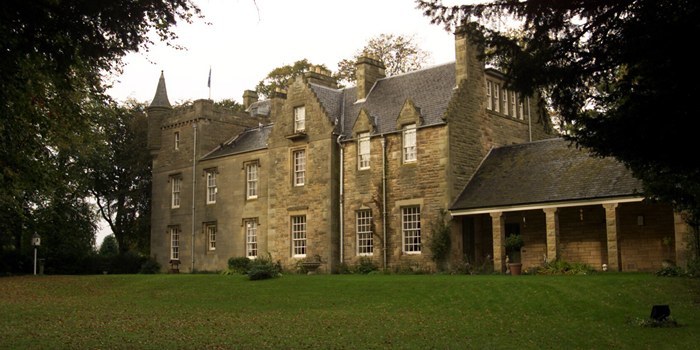 Rates paid by businesses in Fife have soared by £6.9 million this year.
The amount collected from companies was £120.6m last year compared with the £127.5m expected to be raised in the current financial year.
The increase was the sixth highest among Scotland's 32 local authority areas and higher than that of Edinburgh and Glasgow.
Finance secretary John Swinney released the figures in response to questions from Labour MSP Lewis Macdonald in the wake of the business rates revaluation which came into force in April.
North-east Fife MSP Iain Smith voiced outrage that businesses were being hit with a higher rates bill and accused the Scottish Government of failing to help them cope. Mr Smith, who is convener of the Scottish Parliament's economy, energy and tourism committee, described the hike in business rates in his constituency as astronomical and has long been calling for a transitional relief scheme.
He said, "I have been voicing the concerns of local hotels and businesses in north-east Fife who have seen massive increases in their rates bills over the last year. They require a transitional relief scheme to ease the burden of any increases, but the Scottish Government didn't even consult on whether there should be such a scheme in Scotland. This was wrong in principle and has been shown to be wrong in practice.
"Now the SNP government has confirmed that in Fife alone businesses are being taxed an extra £6.9m between 2009 and 2010.
"This has been an unnecessary hammer blow for many local businesses given that in England a transitional relief has been put in place. The SNP refused to consult, they refused to listen, and now quite frankly they must take the blame for this extra financial burden on local businesses."
Business properties are revaluated every five years and there was controversy this year when it emerged hotels were to be among those worst hit by increases.Government responseA Scottish Government spokesman on Tuesday put the hike in Fife down to Scottish Water's presence in the region and said most firms were paying the same or less.
He said, "Fife Council issues bills on behalf of all other Scottish local authorities for a large utility, which accounts for the apparent additional income.
"Even before the impact of reliefs and appeals, almost 60% of businesses in Scotland 61.5% in Fife are now paying less or no more in business rates, with average savings of more than £1300.
"Businesses in Scotland are also benefiting from the most generous rates relief package in the UK."