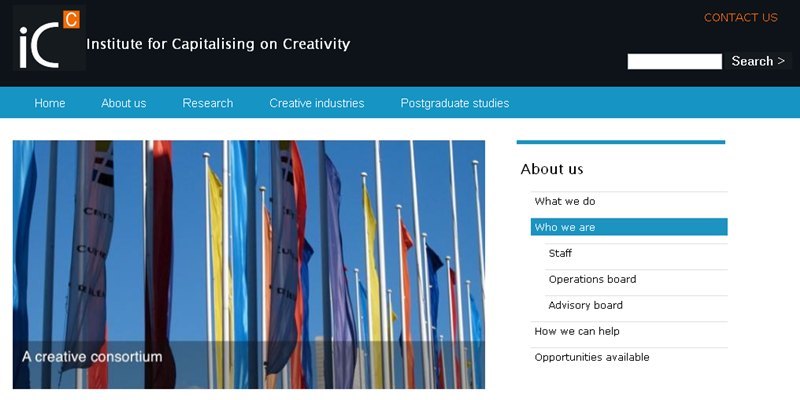 Small businesses are being offered the chance to work with university researchers, thanks to a £1.5m drive to help creative enterprise in Scotland flourish.
Vouchers worth £3000 will be provided to small and medium ventures to allow them to benefit from the expertise and research of St Andrews University's Institute for Capitalising on Creativity (ICC).
Culture Minister Fiona Hyslop joined creative industry leaders, researchers and academics at the university on Tuesday to help launch the scheme.
She presented the first voucher to Glasgow-based music ensemble Red Note, and said, "This new scheme is a welcome boost for fledgling businesses who can benefit greatly from access to relevant research expertise to help them grow."
Red Note was formed in 2008 by cellist Robert Irvine and composer John Harris and tours Scotland to develop and showcase the work of new composers.
Mr Harris, its chief executive and artistic co-director, said, "We are absolutely delighted to be the first recipients of a business voucher through ICC.
"The opportunity for us to access independent expertise from the ICC to research issues of direct relevance to the growth of our business will enable us to develop a far more effective marketing and communications strategy than we would otherwise be able to."
Scotland's creative industries sector supports around 63,000 jobs, generates an annual turnover of £5.2bn and has grown more quickly than the Scottish economy as a whole over the last decade.
It is hoped the business voucher scheme will improve the competitiveness of micro-businesses, arts organisations and recent start-ups. It will allow small firms to become involved in research in areas including project management system design, marketing and promotion strategies, product design, training strategies and business growth capacity.
The minister was joined at the launch by university principal and vice-chancellor Dr Louise Richardson, and ICC director Barbara Townley.
The scheme is part of a programme of work by the ICC made possible by a £1.5m grant awarded in 2008 by the Economic and Social Research Council.
The ICC is a multi-disciplinary team of researchers and educators and involves St Andrews University's school of management, Duncan of Jordanstone College of Art and Design, the Institute of Arts, Media and Computer Games at Abertay University, and the Royal Scottish Academy of Music and Drama.Find out more at www.st-andrews.ac.uk/icc