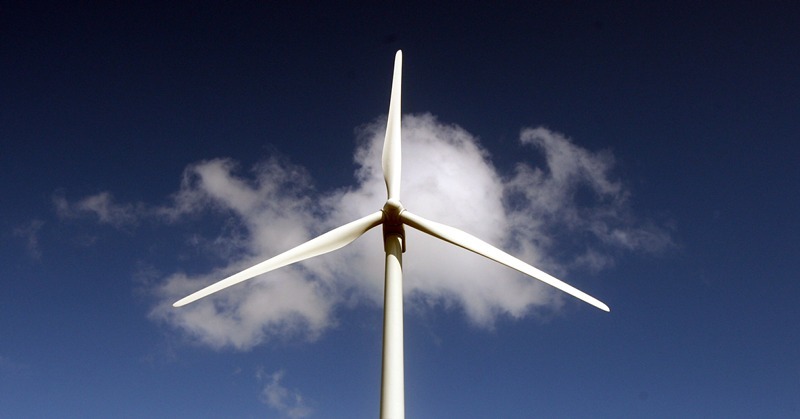 An ambitious Fife renewable energy company this week revealed plans to pursue consents for 10 major windfarm developments collectively valued at more than £1 billion.
Dunfermline-based Burcote Wind said the projects would create almost 600 jobs 110 operational posts and 475 construction jobs and produce power for more than half a million homes in Scotland once built.
The company is consulting on proposals for four sites at Meikleton in Aberdeenshire, Creggan in Argyll and Bute and Sandy Knowe and Benshinnie in Dumfries and Galloway and expects to lodge full planning applications over the next 18 months.
The firm said it was also carrying out early scoping work on a further six pipeline projects, although details of the sites have not been disclosed.
Although Burcote is pursuing the planning consents, it would not be the final developer of any of the sites and would instead seek partners with the necessary access to funding to build the windfarms.
Chairman Graham Brown said Scotland is the perfect place for renewables development given the country's natural resources and the Government's ambitious targets for green energy.
He said: "Scotland is fortunate to have huge energy resources and wind must be counted among the best of these. With around a quarter of Europe's wind resource, it would be crazy not to harness that power, especially as fossil fuels become scarcer and ever more expensive.
"Politically, there is strong support across the spectrum, with the Scottish Parliament having set some of the world's most ambitious targets for renewables generation and emissions reduction.
"We have also been impressed by the commitment of the Scottish Government to making the transition to renewables a reality."
Mr Brown said the debate around Scottish independence would not deter Burcote Wind from bringing forward its investment plans.
He said: "Whatever the outcome of that vote, it is clear that Scotland will continue to have a crucial role to play in delivering a renewables revolution in Europe and throughout the world.
"Whatever Scotland decides, we remain confident the country's future economic success lies in supporting a vibrant renewable energy industry."
Mr Brown said the projects, if realised, would create jobs opportunities for the communities in which they were sited.
The plans were welcomed by First Minister Alex Salmond, who said: "Burcote's announcement is very welcome and further evidence of the significant interest from a range of businesses in investing in Scotland's world-leading renewable energy industry.
"While each project will be subject to the appropriate planning processes, this proposed investment underlines yet again how our natural resources are creating new, green jobs and putting Scotland at the forefront of the renewables revolution."