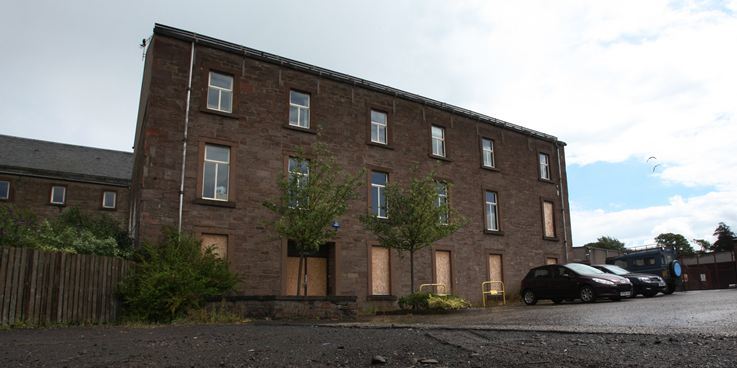 Asda has officially announced its intention to bid for a Forfar store and with it the prospect of almost 300 jobs.
The company has confirmed it is in the process of preparing a proposal of application notice for submission to Angus Council in respect of the authority's former HQ at St James House.
The firm's proposals are for a 50,000 sq ft store, which Asda said will create a sales area of some 28,000 sq ft, with associated car parking and additional recycling facilities.
A pedestrian access to the store from the High Street is proposed through a linkway from Little Causeway.
Asda will be undertaking a programme of community engagement prior to submitting a planning application, details of which are expected to follow soon.
Property communications manager Lisa Rooke said, "Asda is pleased to announce these plans for a new store for Forfar.
"Asda has been looking for an opportunity to develop this site for some time and we are delighted that we are now able to bring these plans forward.
"Our proposals would bring investment to the town, as well as delivering our famous low-priced quality products to the area.
"The proposed store would also bring new employment opportunities to Forfar-both at the store as well as the additional opportunities created during the construction period.
"We look forward to working with local residents and the council in the weeks ahead to bring this project to fruition."