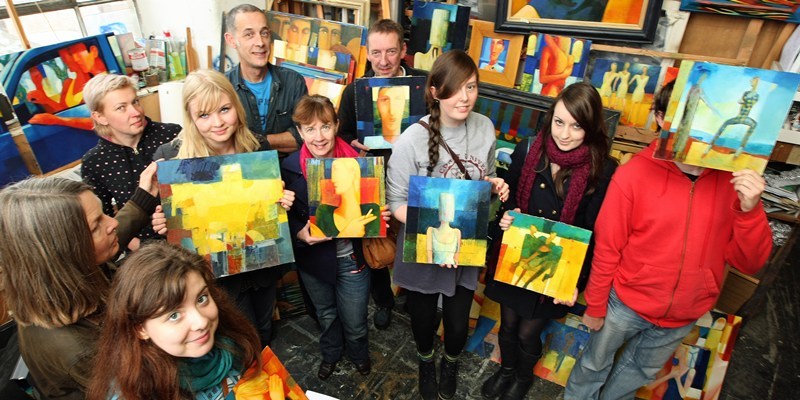 As if they weren"t annoying enough, it would appear wasps are among the few to have benefited from the recession.
According to a local pest control firm, cash-strapped Fifers decided against costly call-outs last year, leading to more queen wasps looking to set up home in householders' lofts, garages and sheds this spring.
Glenrothes firm Fife Environmental Services said in the past few weeks a swarm of customers had contacted the firm about the unpopular stinging insects.
Company manager Steve Fellows said, "It's been busier than it has been for years and years. Last year we had up to a dozen calls a day but people weren't taking the work because of the costs.
"Obviously, this year there are more queens about.
"We've put our prices up this year, but we've still been inundated with call-outs over the last three to four weeks. We're probably doing about 18 to 20 a week. This time last year we were probably doing about half of that."
Peak wasp season is usually later in the year, when wasps from well established bikes start foraging for food and become more aggressive.
Mr Fellows added, "We often have to be called back because as soon as we remove a nest the queen comes back and builds another one.
"The biggest season so far was five years ago, when we were working day and night, seven days a week. I think this is going to be a good season because there's been quite a big boom."
Elaine Devine from Fife Council's environmental services said there were signs people were trying to save money last year.
She said, "There was an increase in people looking for advice, and when we gave advice over the phone instead of getting us to remove the nest quite a few decided to treat it themselves. Perhaps they wanted to save some money.
"If the nest is small, and sometimes to begin with it can be the size of a golf ball, then it may be something they can tackle themselves, although it is not something we would recommend.
"We would always recommend that it is done by a professional because they will have proper protective clothing and equipment to make sure it is done properly."
UK-wide pest control firm Rentokil said there could be another reason for the sudden surge in wasp activity.
A spokesman for Rentokil said the harsh winter has meant queens, which hibernate over winter, have started making their nests later this year, resulting in a burst of activity as the wasps try to make up for lost time.
"What I have been told by our technical staff is the harsher winter has meant the wasp season started later," he said.
"We normally get calls in February, but it's only really in the last three weeks that we have seen the number of call-outs increase."
Image used under Creative Commons licence from Flickr user tharrin.