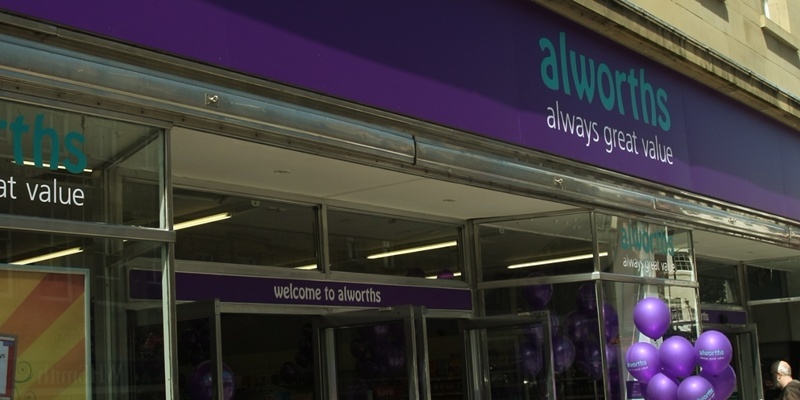 A buyer has been found for the chain of stores set up in the wake of Woolworths' collapse.
Alworths, which has 17 branches across the UK four of them in Scotland has been taken over by budget retailer Poundstretcher.
The purchase of 15 of the branches includes those in Cupar and Forfar, which opened in June last year, and saves most of the company's 235 jobs.
Administrator Neil Bennett, of Leonard Curtis, said, "We are delighted to announce that we have completed the sale of the Alworths business and 15 of the 17 stores placed in administration at the end of March.
"We successfully traded the stores for five weeks and had a lot of interest in the business from the start, resulting in the sale to Poundstretcher.
"We are delighted that the majority of the 235 jobs across the whole company have been saved and 15 of the stores have joined the Poundstretcher chain.
"This is a particularly good result for us, for the employees of the business, the creditors of the Alworths company, and for the British high street. We wish the staff and the customers of all these stores the very best."
The Cupar branch of Alworths, which ceased trading at the weekend, is in the biggest unit in Cupar town centre.
Poundstretcher, which has 320 branches nationwide, will be the third chain to move into the shop since Woolworths closed.
Another budget retailer, Pound Mart, traded there for eight months between Woolworths and Alworths.
When Woolworths closed footfall fell markedly, leading to a drop in custom for other traders. There were fears when Alworths called in the administrators five weeks ago that the Crossgate unit would lie empty, causing a blight.
Hopes were expressed that the administrators would find a big name retailer to step into the breach to provide a magnet for shoppers who would also spend in nearby shops.
Several independent niche retailers have now opened in the town centre.
The news that Poundstretcher which already has five branches in Fife is to come to Cupar was given a lukewarm welcome from a leading businessman in the town centre, who was pleased to see the unit would be occupied.
Many of the 16 Cupar Alworths staff worked for Woolworths and Pound Mart and Eric Dall, owner of J&T Rodger and formerly a spokesman for the Federation of Small Businesses, said, "I'm delighted that the girls will be employed again."
But he added, "This is a similar retailer to what has been there before since Woolworths."