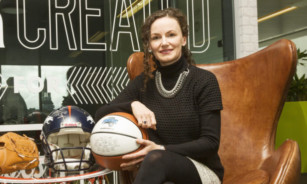 It is the David versus Goliath story of Scottish business.
A young tech start-up with a great idea and the courage to take on America's established gaming giants.
Edinburgh-headquartered FanDuel may still be relatively low profile in the UK but in just seven years it has revolutionised the daily fantasy sports market in the US.
Along with its near neighbour Skyscanner in the capital's Quartermile business district, FanDuel is a so-called "unicorn" business, a start-up with a market valuation in excess of $1 billion.
The firm was co-founded by Forfar-born Lesley Eccles and her St Andrews University graduate husband Nigel.
Lesley will be one of the keynote speakers at the Entrepreneurial Scotland conference at Gleneagles Hotel next Thursday.
The Eccles and three other co-founders came up with the FanDuel concept during a brainstorming session in a backyard in Texas during the 2009 SXSW Interactive Festival.
They have since raised hundreds of millions of dollars in growth cash and have raised their profile to stratospheric levels through major advertising deals and promotional coups such as having their name on Floyd Mayweather's shorts during his 'Fight of the Century' with Manny Pacquiao.
As with many pioneer companies, the firm's tactics have not gone unnoticed by the authorities and while its users are addicted to the sports pages, FanDuel's disruptive business model continues to create front page headlines too.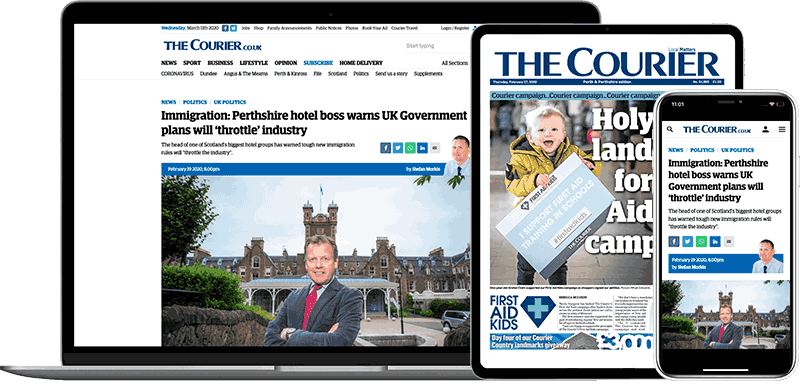 Help support quality local journalism … become a digital subscriber to The Courier
For as little as £5.99 a month you can access all of our content, including Premium articles.
Subscribe