 Scotland's ambition to be a global leader in the marine energy sector has been dealt a major blow after leading wave power firm Pelamis collapsed.
Directors of the Edinburgh-based firm were forced to call in the administrators after failing to secure additional funding to continue development of its pioneering wave power device.
The fate of the company's highly-skilled workforce – which had grown to 50 by the end of last year – was not immediately known but it is expected there will be significant redundancies as the administrator takes over running of the business and assesses its suitability for sale.
Alongside Aquamarine Power, Pelamis is a sector leader in the wave industry in the UK and was the first company to export electricity from an offshore converter to an onshore grid connection.
It was also the first company to secure a commercial order for a wave energy converter device from a utility company when it agreed a tie-up with E.ON in 2009.
However, the development of new and reliable technology for the sector is technically challenging and hugely expensive and pelamis has ben struggling for some time against mounting losses.
The latest published accounts for the company show a £4.2 million reverse in the year to December 31, 2013, while the firm racked up a £6.2m loss the previous year.
In a statement, the directors of the company – which was founded by award-winning industry stalwart Richard Yemm in 1998 – said it was with "regret" that they took the decision to call in the administrators after being unable to secure the funded required to continue development of its technology.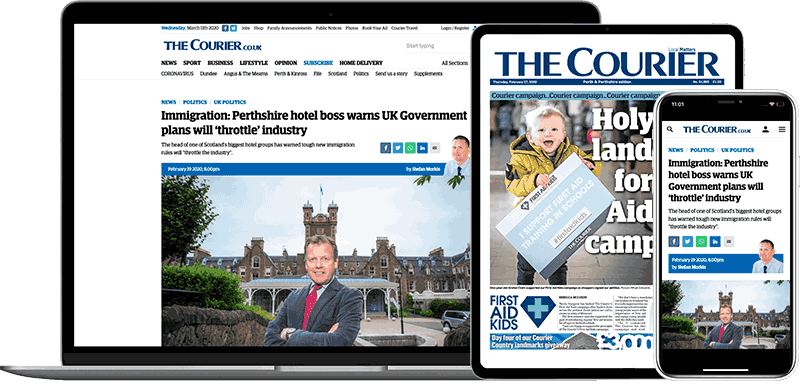 Help support quality local journalism … become a digital subscriber to The Courier
For as little as £5.99 a month you can access all of our content, including Premium articles.
Subscribe