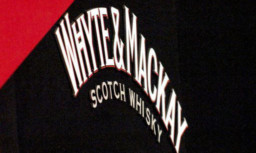 Pre-tax profit at Scottish whisky producer Whyte and Mackay fell by more than 50% in the year before the company was sold to Philippines-based brandy producer Emperador.
The maker of the famous blended whisky made £13.83 million on ordinary activities before tax for the year to March 31, down from £29.48m.Turnover was down 9% to £251.7m due to a decrease in bulk sales. Excluding them, underlying sales rose by 10% with continued growth in brands.
Director PA Murali said Whyte and Mackay faced competition from several international companies as well as local and regional companies, which put pressure on pricing, margins and market share, and this impacted on overall results.
"In order to mitigate this risk management monitor market prices on an ongoing basis and take steps to safeguard the overall competitive position," he said.
The price volatility of raw materials caused by changes in global supply and demand, weather conditions, agricultural uncertainty and government controls, was another issue.
He said the group addressed this risk through effective supplier selection, procurement practices and effective monitoring of commodity markets supplemented by price increases wherever possible.
The Glasgow-based group's production of whisky, vodka, liqueurs and other alcoholic drinks also include Dalmore and Isle of Jura malts, Claymore and John Barr blends, Vladivar vodka and Glayva whisky liqueur.
The annual report accompanying the Whyte and Mackay accounts said the group's overriding objective is to operate as a global branded drinks company which delivers sustainable rates of growth and returns that increase shareholder value.
The group, which operates in the UK and increasingly in international markets including the travel retail sector, was sold to Emperador for £430m earlier this year after shares in its ultimate parent company United Spirits were bought by Diageo.
The Competition and Markets Authority expressed concerns about the prospect of the deal lessening competition.
The purchase needs to be approved by shareholders of United Spirits, the CMA and the Bank of India and is not expected to be completed until March next year.