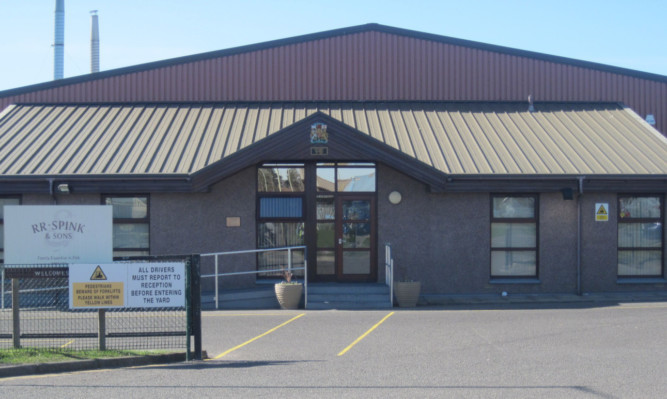 The parent group of well-known Arbroath smoked fish producer RR Spink and Sons has plunged further into the red after racking up a multi-million pound loss.
New accounts published at Companies House show the loss at fish farmer and processor Dawnfresh Holdings increased by 13% to £5.9 million in the last financial year.
Chairman Arthur Salvesen said the year had been disappointing but the figures did not reflect transformational improvements that had been made at the company.
With Andrew Cooksey on board as managing director and Philip Moody joining as non-executive director, Mr Salvesen said the product development team had been strengthened, the quality of products improved, factory yields increased and relationships with customers and suppliers improved.
"A robust long-term growth plan has been developed with the aim of significantly increasing turnover in the next three years and earning a reasonable profit," he stated.
The group whose brands also include Loch Etive trout, Silver Tide marinated fish and Kintyre seafood, has been encouraged by sales and margins at production sites increasing.
A further £2m has been spent on new plant and equipment at fish farms and factories to improve quality and capacity.
At RR Spink the group has continued its brand building programme with the launch of an online shop, and Mr Salvesen said increasing distribution with export customers "is building on the tremendous heritage of smoked fish from Arbroath. We have exciting plans to develop our brand reach through our global export customer base."
The Dawnfresh Farming team is progressing to ensure fish farms have the best welfare, environmental and operating standards.
The company is the largest trout producer in the UK and the largest supplier of Scottish loch trout in the world.
Mr Salvesen, whose family is one of the richest in Britain with a fortune worth just under £1 billion, said the transformation was also being achieved through recruiting, developing and retaining a diverse high calibre pool of talent.
The group remained financially secure because of the continued investment of shareholders who supplied £5.5m during the year to finance capital expenditure, help with operating costs and reduce bank borrowings.
Costs of £350,000 were written off from the unsuccessful bid for a substantial seafood business understood to be Cooke Aquaculture from Marine Harvest.
The chairman said they gained valuable insight into the market, however, and the venture proved shareholders' appetite for acquisitions.
Shareholders have subscribed to a further £11m in ordinary shares to repay directors' loans and strengthen net assets in the balance sheet to £26.6m.
Turnover for the year to March 31, 2014 increased by 3.5% to £41,606,311 but higher distribution costs and administrative expenses resulted in a total operating loss of just over £5.9m and a pre-tax loss up 13% at £5.9m.
The pre-tax loss at Dawnfresh Farming was up 71% at £2,256,448 reflecting harvest and growth cycles and continued investment in resources.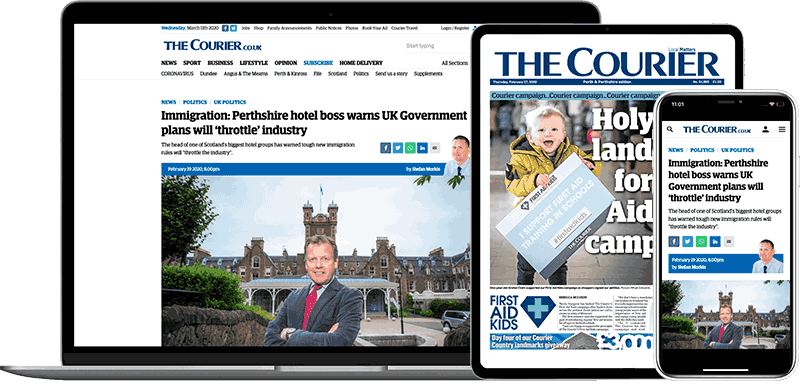 Help support quality local journalism … become a digital subscriber to The Courier
For as little as £5.99 a month you can access all of our content, including Premium articles.
Subscribe