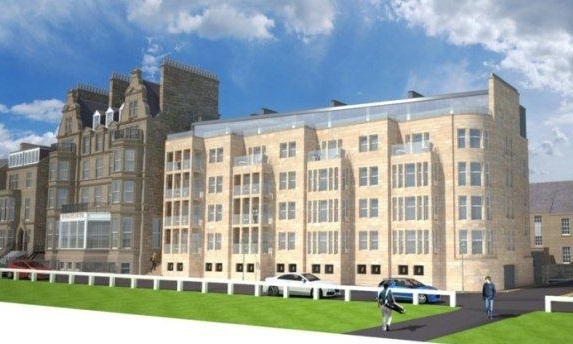 Macdonald Hotels are to appeal against Fife Council's refusal of the proposed £5 million-plus extension at their landmark Rusacks Hotel in St Andrews.
The imminent protest was revealed on the day the company reported a continued improvement in its trading performance and financial position.
Turnover is up 5% to £145.5 million and profit before exceptional items is 29% higher at £4.2m.
The distinctive frontage of the Rusacks Hotel overlooking the 18th hole of the Old Course faced change as Macdonald sought permission for a six-storey extension of 43 bedrooms.
The project was last month turned down by the council's North East planning committee after being recommended for conditional approval by planners.
Refusal was on grounds of its impact on a conservation area, negative impact on residential amenity and reduction of parking.
Yesterday a spokesman for Macdonald Hotels said: "We will most likely appeal against this decision once we have received details of the reasons for refusal."
On the group's business for the year to March 2014, deputy chairman Gordon Fraser said: "Hotel sales increased over the year by 5% with growth from both the leisure and commercial segments driven primarily by a 4% growth in occupancy.
"This combined with a higher conversion of our sales to profit through continued cost efficiencies resulted in a 7% increase in hotel operating profit."
An investment of more than £14m in capital projects included major refurbishments at the Macdonald Holyrood Hotel in Edinburgh, the Macdonald Forest Hills Hotel in the Trossachs and the Macdonald Highlands Hotel in Aviemore.
Trading performance at Aviemore again improved with sales up 5% (£9.96m) and resort operating profit up 10%.
A five-year banking facility with Lloyds, including a £70m capital expenditure facility, allowed further investment in the estate and would bring more hotels up to top categories.
The group plans to significantly reduce debt by selling for £60m a site in Hampshire which has planning permission for 1,500 houses, and by further reviewing the sale potential of non-hotel assets.
Mr Fraser added: "The continued strong trading performance, our substantial continued investment in the estate, the good headroom on our £300m banking facility and our ability to reduce our debt continue to underline the financial strength of the business.
"We have achieved further sales and profit growth of 5% and 8% respectively in the eight months to November 2014 and I expect this to continue to the year end."
Growth had occurred in conference and leisure segments due in the main to major events including the Farnborough Air Show and the Open Golf Championship.
Further improvements in Aviemore would bring the total invested in group property at the Highland resort to over £5m in two years.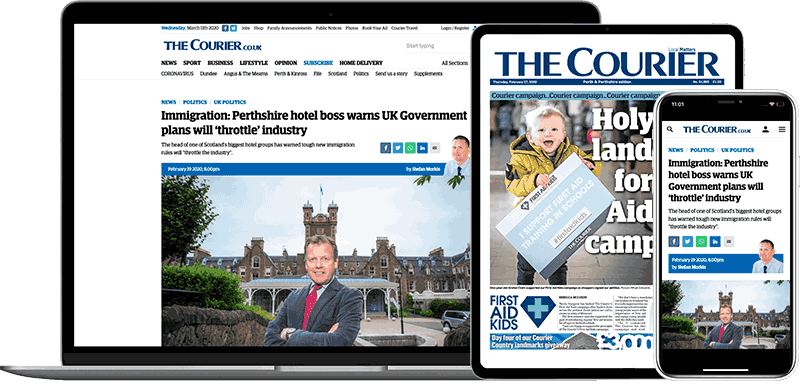 Help support quality local journalism … become a digital subscriber to The Courier
For as little as £5.99 a month you can access all of our content, including Premium articles.
Subscribe