 If you want to have a sensible debate about fracking then now is not the time to do it.
There is less than 100 days to the general election and fracking, or hydraulic fracturing to give it its Sunday name, has become a political football to be endlessly booted around the playing fields of Westminster and Holyrood.
And it is easy to see why it is a subject that naturally creates divisions.
There are those on the pro-side who look across the Pond, see the dollar signs ringing up and see no reason why that prosperous economic cycle cannot be replicated here.
There are those on the anti-side who believe that drilling for shale onshore in the UK is an environmental disaster waiting to happen.
And there are those and I'd suggest it may be the silent majority here that don't know who to believe and are just looking for solid, unbiased information on which to form an opinion.
Unfortunately, the white heat of a general election means facts are often overlooked in the clamour to score points.
On Monday night, Westminster politicians voted by a large majority against bringing in a moratorium on fracking.
The Tories, who see shale gas as an important part of the UK's future energy mix, voted against.
The SNP and, predictably, the Greens voted for the amendment while Scottish Labour on the whole did not turn up.
Twitter went into predictable meltdown over their absence and I suspect the debate, which had threatened at one point in the day to focus on the real issues surrounding fracking, was lost to the public once more.
That is regrettable as fracking is an interesting technology that is deserving of our collective attention.
The basics are this a drill platform injects fluids into a bore hole at high pressure to further fracture existing cracks in underground rock seams in a bid to unlock the gas or oil deposits trapped in between.
The technique is not new, in fact it is probably less technically challenging than many oil and gas recovery methods which have been in common use in the North Sea for years, and recovery can be done economically (and then some) as has been shown in the booming US deep south shale plays.
There are various estimates out there, but the collective belief is that the ground beneath our collective feet harbours significant shale deposits perhaps even enough to satisfy UK-wide demand for years to come.
Given the volatile global economic and geopolitical situation Russia, one of the world's major gas producers, comes springing to mind in the context of this debate the UK's indigenous energy resources cannot simply be ignored.
But its exploitation and I have said before I believe that outcome is now an inevitability must be done from a cautious stand point first and foremost.
Ineos, the petrochemicals giant which holds two major unconventional gas licences in the Central Belt of Scotland and which has ambitions to become the UK's largest shale gas developer, was unusually strong in its condemnation of the Westminster committee that recommended a moratorium.
The language used smacked of more than annoyance.
It was genuine anger at a potential development that could have fatally flawed their business plans.
That may be understandable from Ineos's point of view but, just like the politicking, it does nothing to assist the public in making up their minds over whether fracking is a good or bad thing.
What is needed is a grown up discussion of the facts and a route-map for the managed development of shale gas in the UK produced.
But as election fever kicks in, do not hold your breath.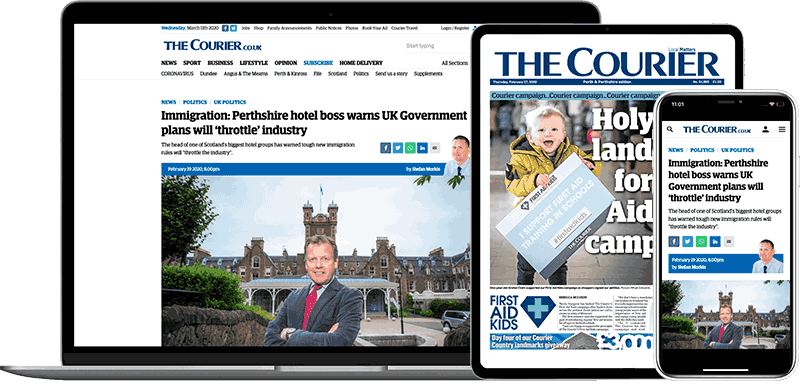 Help support quality local journalism … become a digital subscriber to The Courier
For as little as £5.99 a month you can access all of our content, including Premium articles.
Subscribe