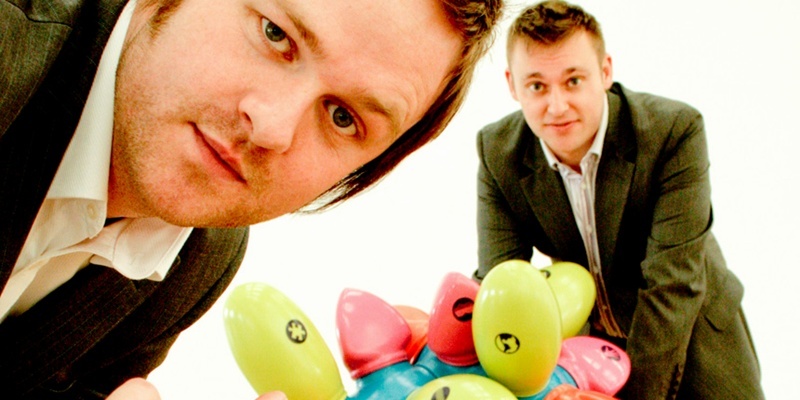 A west Fife firm is to appear on hit BBC TV show Dragons' Den but is not revealing how it fared.
Directors of Dunfermline motivational training company Tree of Knowledge are scheduled to appear on the business investment programme on Monday.
Managing director Gavin Oattes and director Alan Burton travelled to London in April to record their slot on the programme, in which they'll be seen making a pitch to some of the UK's highest-profile entrepreneurs for support.
The team asked the millionaire Dragons-Duncan Bannatyne, Theo Paphitis, Deborah Meaden, Peter Jones and James Caan-to invest £100,000 in their fast-growing company, in return for a 10% stake in it.
However, Mr Oattes (31), a former primary schoolteacher, is keeping tight-lipped about whether or not he clinched a deal with one or more of the Dragons.
Tree of Knowledge, which delivers motivational goods and services in the UK, works mainly in schools but wanted the Dragons' help as they prepare to attack the English education and corporate market.
One key product is the Apodo, an oddly-shaped, multi-coloured toolkit full of materials designed for a range of interactive motivational activities.
There's an Apodo in every second school in Scotland and Tree of Knowledge felt the Dragons' support would help with a planned October launch of their Apodo for the business market.
The corporate Apodo has a mix of items, from skipping ropes to a video camera, for use in activities designed to motivate business bosses and their staff.
Tree of Knowledge, based in Dunfermline Business Centre, was reformed last year after a six-figure management buy-out. The firm was recently praised in Holyrood by Labour MSP John Parks, who tabled a motion commending its achievements.
The firm specialises in using the power of laughter to motivate people. It lays on workshops for school pupils, including one called Laugh in the Face of Exams, which helps teenagers lighten up before the most testing time of the school year.
The company also hosts Fun@Work days at Edinburgh Zoo, where corporate clients enjoy a 'laugh-a-minute' lecture interspersed with fun activities designed to promote positive thinking.
"I think it"s the fun element of what we do that makes us stand out," added Mr Oattes, who also does standup comedy in his spare time.
"But while we use entertaining ways to help bring out the best in people, we are a serious business with clear ambitions, which we is why we sought the Dragons" support."