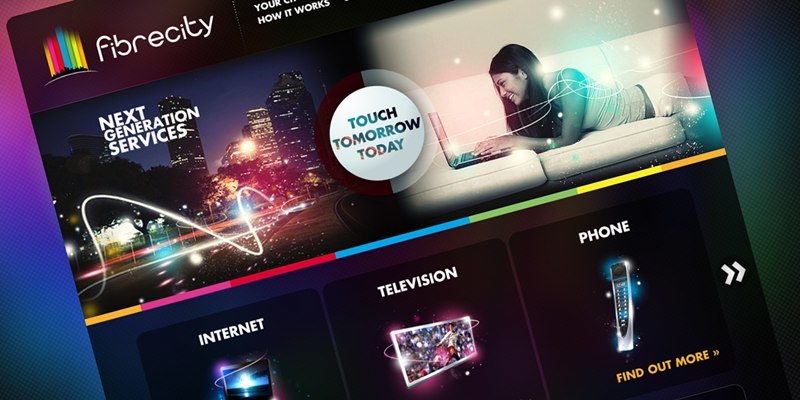 Dundee's battered economy has received a major boost with confirmation that more than 200 jobs are to be created during the roll-out of a new broadband network.
Through the Fibrecity Dundee project, the city will become the first in Scotland to have a fully-integrated broadband network capable of supporting data transfer at 100Mbps.
As The Courier reported at the weekend, the multi-million pound scheme, funded by Mersey side-based i3 Group company Fibrecity Holdings, has been in the planning stages for months, but physical work on the project is only beginning to get under way.
More than 90 posts will be created by sub-contractor Fujitsu in the construction phase, while the remainder will be employed by the company itself.
Fibrecity Dundee director Paul Lennox said, "The project is expected to create over 200 jobs… Fibrecity has already established an office within the Dundee Technology Park."
He said the purpose of the scheme was to provide Dundee's 68,000 households with the fastest possible access to the internet.
"The UK's telecommunications infrastructure is struggling to keep up with how we want to use it," said Mr Lennox. "It is made from copper and was only ever intended to be used for telephone services and not for internet and streaming TV programmes and videos.
"Fibrecity Dundee is building a city-wide fibre optic network … (and) this means it can deliver super fast broadband of up to 100Mbps, as well as associated services from service providers including telephone and TV packages.
"The network is open access, so any service providers can use (it), which means residents in Dundee will be among the first in the country that won't be restricted to the three or four service providers that dominate the market."
Fujistu is recruiting for staff in Dundee and a spokesman said they were delighted to be operating in the city.
He said, "Fujitsu will take responsibility for laying the fibre infrastructure that will connect up to one million UK properties to the superfast Fibrecity network within the next four years.
"Fujitsu's first involvement has now commenced with the roll-out of the fibre optic network to Dundee's 68,000 homes.
"The project, which will take approximately 18 months to complete, will enable every home and business across the city to have access to superfast connectivity including broadband capable of speeds of 100Mbps with boosts of up to 1Gbps.
"To build this network in Dundee Fujitsu will create 90 new jobs recruiting engineers, planners and supervisory staff."