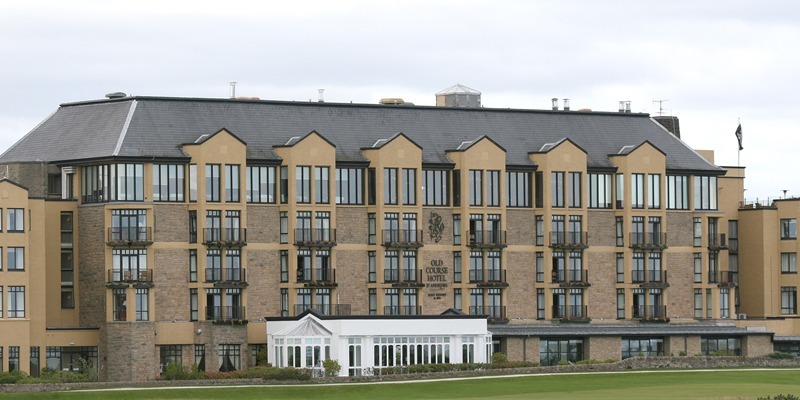 The company which owns the Old Course Hotel suffered substantial losses last year.
Old Course Ltd reported pre-tax losses of £7 million in 2009, compared to £2.6 million in 2008.
Its redevelopment of the former Craigtoun Hospital into the luxury accommodation known as The Duke's Residence was cited as the main factor, and the economic climate was also blamed.
During the year, the company also bought nearby Hamilton Hall for £11.5 million, which it intends to convert into luxury apartments.
Work on The Duke's Residence suffered a setback last spring when contractors working on it went bust.
When it acquired Hamilton Hall last December, Old Course Ltd said it would be refurbished before The Duke's Residence is complete.
Old Course Ltd is a subsidiary of US firm Kohler Company, which is best known for its plumbing products and also owns the Duke's Course.
It also incurred an operating loss of £6.7 million for 2009, compared with £1.5 million for the previous 12 months.
The loss for the financial year was £4.9 million, up from that of 2008, £1.8 million.
Sales had decreased by 15.9%, due to lower hotel occupancy rates because of the economic slump.
Directors remain confident that Kohler Company, based in Wisconsin, will continue its support.
In their annual report they said Kohler Company has considerable financial reserves and continues to provide investment as and when required.
They said, "The directors believe that the company is well placed to manage its business risks successfully despite the current uncertain economic outlook."
Both the five-star hotel, which overlooks the Old Course, and the course were said to have faced tough competition in 2009 and occupancy of the hotel's 144 rooms and suites was down.
Costs were cut through lower wages and benefits payments, bringing staff costs down to £4.2 million from £4.6 million
Capital reserves were £23.5 million but Old Course Ltd had debts of £13 million due within a year and £26.3 million after more than a year.