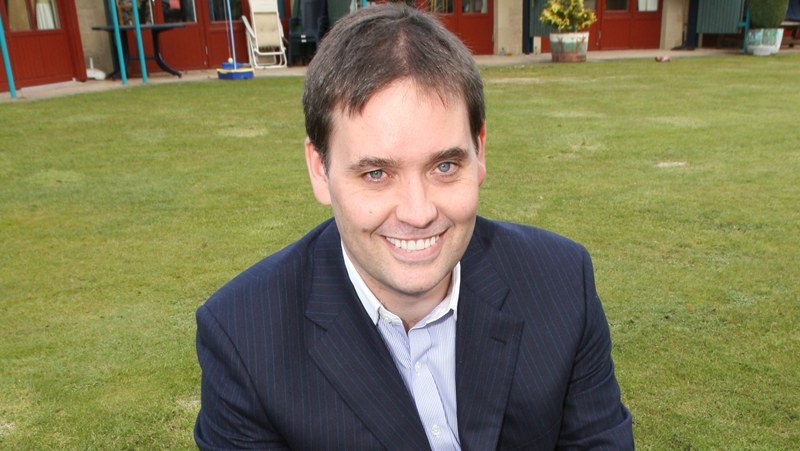 Up to £4 million of stock is missing from Cosalt, the Aberdeen company at which Calum Melville was a director.
The man once thought to be the saviour of Dundee FC which was plunged into crisis when it went into administration last week was suspended then resigned from the board of oil industry firm Cosalt last month, pending an investigation.
An announcement from Cosalt has linked the missing stock to "doubtful transactions" involving a supply firm.
It came following an internal review of practices at Cosalt's Aberdeen-based offshore division.
The company has employed forensic accountants to compile evidence and is seeking to recover any losses.
Last night a company spokesman refused to say anything beyond the statement issued by Cosalt, and in particular declined to answer questions on whether there was any connection between the missing stock and Mr Melville's suspension from Cosalt.
Cosalt provides safety equipment and services for the offshore oil and gas and marine industries. The multi-national company bought Mr Melville's family firm in Aberdeen in 2007 and gave him a place on the board.
On Wednesday Cosalt issued an "update" on its internal review into operating practices in the offshore division, which said "an inventory check has revealed evidence of a company-owned stock and work in progress shortfall of up to £4m."
It said, "The further detailed investigation required to establish the extent of the shortfall with accuracy is already under way. The company has identified a series of doubtful transactions involving a supply company which evidence suggests account for a substantial proportion of this shortfall."
"The transactions could give rise to claims against those involved with the supplies in question and the company has instructed KPMG as forensic accountants to complete the compilation of this evidence and Dundas & Wilson, Scottish solicitors, to advise upon recovery of any losses arising.
"To avoid prejudicing its legal remedies and any future action, the company is unable to comment further on such claims at this stage, save to say that it will be taking all steps to maximise recovery.
"The board confirms that, notwithstanding the shortfall, the company has sufficient stock to ensure there will be no interruption to services provided by the offshore division.
"The company's banks have been kept closely informed and the shortfall is not expected to have any further impact on the company's net borrowings.
"A further detailed update will be provided on completion of the review."