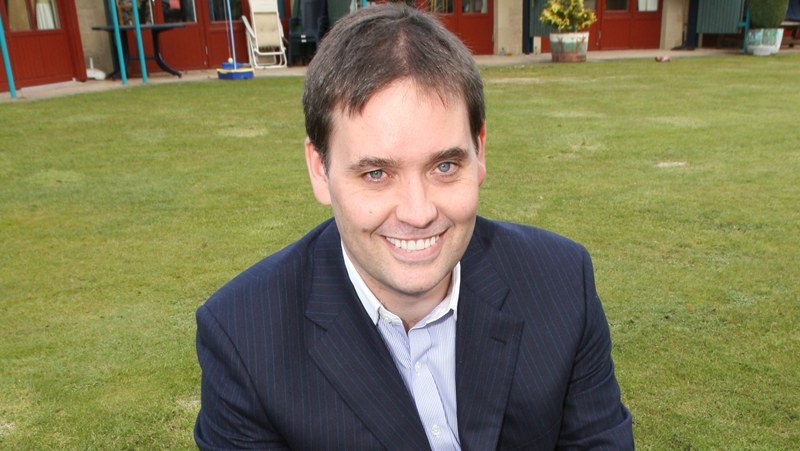 A source close to former Dundee FC director and benefactor Calum Melville has insisted there was no connection between his suspension from offshore supply company Cosalt and its discovery of a £4 million assets shortfall.
Aberdeen firm Cosalt, for which Mr Melville was head of offshore operations until his suspension and subsequent resignation last month, revealed the black hole on Wednesday.
It has now brought in forensic accountants to investigate what the company calls "doubtful transactions."
In a spirited defence of the businessman, a source close to Mr Melville denied any wrongdoing and said the apparent missing stock and work-in-progress was due to an over-valuation at Cosalt.
"A lot of people are putting two and two together and making five," said the friend, who would speak only on the condition of confidentiality.
"We're talking about equipment used in the industry. You can't just run off with it.
"It's clearly been over-valued by Cosalt and that's not something Calum is responsible for, it's undertaken by others.
"He was not responsible for stock taking that was undertaken by others within the company and he was not responsible for signing off the accounts."
He said Mr Melville's September suspension was "another issue" and expressed surprise Mr Melville had not been consulted before Cosalt issued their statement to the stock market on Wednesday.
"If the investigators want to meet him then he is only too happy to meet with them tomorrow if needs be," the source added.
"Calum had pointed out to the Cosalt directors that he was concerned about the value of the stock. He had a view that it was not an accurate figure."
Mr Melville's official spokesman in London declined to comment.
However, it is understood Mr Melville who resigned his place on the board of the Dens Park club earlier this week and is the Grampian region's industrialist of the year met advisers on Thursday.
Mr Melville has pumped more than a million pounds of his own money into Dundee FC, now in administration, since responding to a newspaper advert for investment last year.
Mr Melville and his brother Stuart sold their family firm GTC to Cosalt for around £30 million in 2007.
Cosalt employs 240 people in Aberdeen, about 100 at Stavanger in Norway, and Lowestoft in Suffolk.
Cosalt says the "doubtful transactions" involve a supply company and account for a substantial portion of the £4 million shortfall.
Managers at Cosalt, which provides safety equipment and services for offshore oil, gas and marine industry, have refused to make further comment, saying the company needed to protect potential "legal remedies and any future action," but would take all possible steps to recover the losses.