 Scottish businesses could boost exports by hundreds of millions of pounds by branding their products Made in Britain, according to new research.
An independent report commissioned by Barclays Corporate Banking found consumers in new and emerging markets were three times more likely to buy a product if its packaging features the Union Flag compared to the Saltire.
Customers are also prepared to pay bigger premiums for goods identifiably badged as being from Britain rather than any of its constituent nations.
The only exception uncovered by the study was alcoholic beverages, with buyers in developed markets like the US and Ireland prepared to pay more to secure a Made in Scotland label probably down to their familiarity with Scotch whisky.
But despite the continued export success of that industry, emerging markets like China and South Africa still prefer their alcohol to be described as British rather than either Scottish, Welsh or English.
The research combined Office of National Statistics export data with a survey of 7,610 individuals in France, Ireland, Germany, the USA, Brazil, South Africa, China and Qatar.
In all, it estimated that UK exporters could unlock a premium of £2.1 billion on their sales by attaching the Made in Britain label to their wares.
The study also found appetites for British imports are strongest in immature markets, though the potential premiums are lower.
On average, consumers will pay an additional 3.3% mark-up for goods Made in Scotland and a significantly higher 5.3% premium for British produce.
At least half of respondents in all countries perceived the quality of British goods to be "good" or "very good". Scottish, English and Welsh products were also perceived positively, but often not to the same extent.
Barclays' head of Scotland Ally Scott said the country was renowned the world over as a producer of quality and traditional goods, but should consider making best use of marketing to enhance returns.
"That said, Scottish businesses under the Made in Britain brand are well placed to expand into new and emerging markets and the report shows that the biggest premiums for British branded goods will be paid in these markets, not the developed markets."
He added: "These new and emerging markets are also growing at a faster rate than the established trading partners, meaning growth opportunities and premium pricing are aligned."
Across a basket of goods, the additional average gain per transaction for products marketed as 'Made in Britain' are highest for food in Qatar (£0.46), for alcoholic beverages in the USA (£0.42), for fashion in Qatar (£1.26), for precision tools the USA (£0.55) and for automotives in South Africa (£1,004).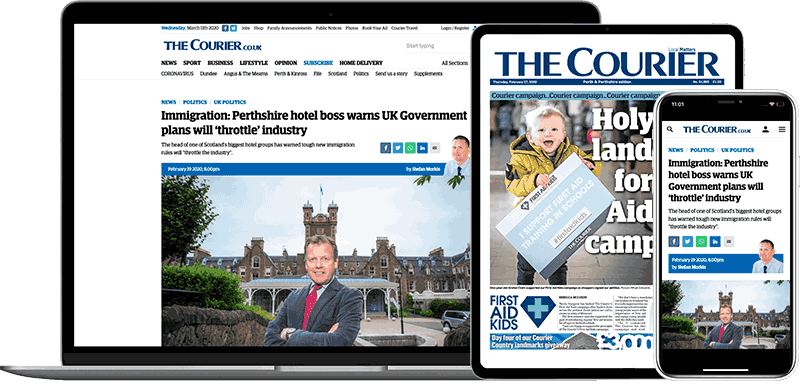 Help support quality local journalism … become a digital subscriber to The Courier
For as little as £5.99 a month you can access all of our content, including Premium articles.
Subscribe