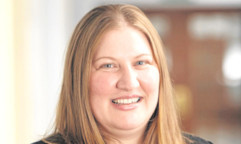 Business tourism is worth more than £56 million a year to the Dundee area, a major gathering in Edinburgh will hear next week.
Karen Tocher, business tourism manager at Dundee & Angus Convention Bureau, will join industry experts at the Business Tourism Scotland Conference on Tuesday to map out the future of the sector north of the border.
"The economic benefit generated by business tourism per annum in Dundee and Angus is over £56m," she said yesterday.
"With 17% of total visitor expenditure in Dundee and Angus a direct result of business tourism, it is an industry of huge value to the area.
"The Business Tourism Scotland Conference allows us at Dundee & Angus Convention Bureau to share our best practices, and network with other industry professionals.
"As a conference location, Dundee and Angus is just 90 minutes away from 90% of the Scottish population, is at the forefront of academic excellence, famed for pioneering accomplishments, and home to one of the largest research communities in Europe."
The bureau's ambassador programme has contributed to securing more than 187 conferences and in excess of £34m for the local economy.
Dundee's international reputation as a conference destination will see it next year host the isamDundee2015 Congress (International Society of Addiction Medicine) attracting around 600 delegates from around the world.
The city will feature strongly at next week's event, with Mike Galloway, director of city development at Dundee City Council, and Philip Long, director of the V&A at Dundee, due to be present.
The pair will discuss the resemblance between Dundee and the Spanish city of Bilbao, which has been transformed since the establishment of the Guggenheim Museum in 1997.
Meanwhile, national tourism agency VisitScotland is pushing Scotland as a short-break destination after agreeing a new tie-up with CrossCountry trains. The initiative is designed to entice tourists from the north-east of England to take a winter break north of the border.
The rail operator's Clare Shufflebotham said: "CrossCountry connects Scotland with major cities like Newcastle, York, Leeds and Birmingham, and we're hoping to really showcase the numerous events, attractions and hidden gems that Scotland has to offer."
Almost 15m overnight tourism trips were taken in Scotland last year, of which 12.12m were from the wider UK market.
Malcolm Roughead, chief executive of VisitScotland, said: "With so much going on across the country this winter, the tourist season is far but over.
"From St Andrew's Day to Burns Night, Scotland is brimming with great events, unique entertainment, shopping experiences and more than enough festive cheer to warm up those winter nights."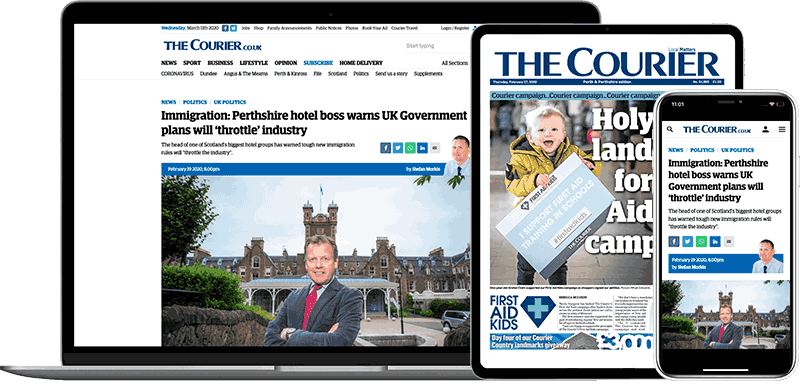 Help support quality local journalism … become a digital subscriber to The Courier
For as little as £5.99 a month you can access all of our content, including Premium articles.
Subscribe