 The chief executive of Stagecoach has defended the controversial decision to award the East Coast Rail franchise back to the private sector.
The Department for Transport yesterday officially signed an eight-year long contract worth £3.3 billion for Inter City Railways (ICR) – a joint venture between Stagecoach and Virgin Rail Group – to operate the key line.
The route has been state-operated since 2009 when previous private operator National Express defaulted on the franchise.
Stagecoach CEO Martin Griffiths told The Courier yesterday that it was up to politicians to decide upon rail policy but he said he was delighted that ICR had been given the opportunity to run the Edinburgh to London line.
He said ICR – which is due to take over the operation of the franchise in March – was "inheriting a team that has done a good job with East Coast" and the first challenge facing the new operator was to gain their respect and trust by putting forward a coherent and ambitious business plan which they could embrace.
Mr Griffiths said partnerships between the public and private sector had delivered for the UK rail network and Stagecoach was committed to working in ways which delivered the best outcomes for passengers.
"What I would say is that we passionately believe in the railways," he said.
"The right partnerships between the public and private sector has been the model that has delivered for the last 25 years and will be the model that will deliver for the next 25 years."
The franchise award was announced last month and the contract – which will see ICR invest £140 million in train and station upgrades and bring forward a fleet of 65 new express trains – was officially sealed yesterday.
Transport Secretary Patrick McLoughlin said: "This is a fantastic deal which will give passengers on this vital route more seats, more services and new trains, and give British taxpayers outstanding value for money.
With the signing of the contract, Stagecoach and Virgin are firmly on track to deliver these improvements.
"The new services have only been made possible by the government's investment in the railways, a vital part of our long term economic plan."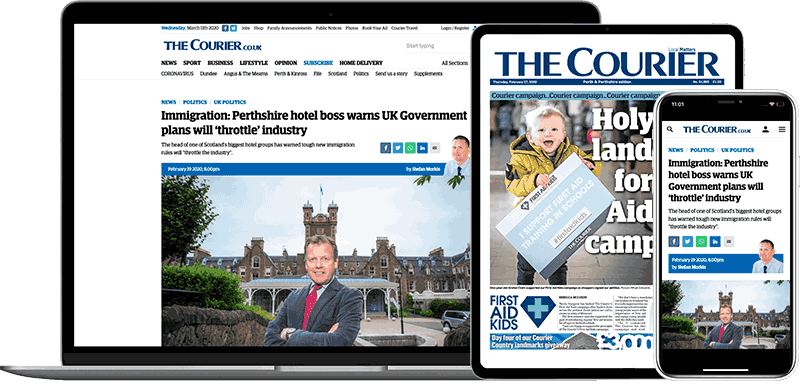 Help support quality local journalism … become a digital subscriber to The Courier
For as little as £5.99 a month you can access all of our content, including Premium articles.
Subscribe