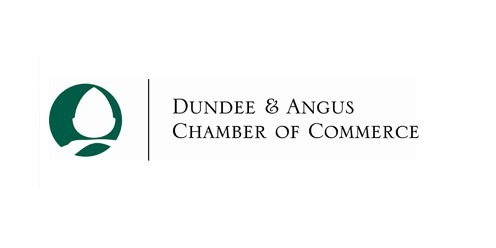 Scottish secretary Michael Moore has been told in no uncertain terms that the coalition UK Government must deliver on its promise to support business and wealth creation when he met members of the Dundee and Angus Chamber of Commerce.
Mr Moore spoke on the economy and public spending to a packed meeting in Dundee's Hilton Hotel.
He talked about the government's long-term plan to reform the public finances and re-balance the economy, with support for private sector wealth creators at the heart of its agenda for the full term of the parliament.
He then engaged in a "spirited" question and answer session where he promised the government would continue to put pressure on the banks to lend to and support businesses.
The government would "also have the courage to drive through public sector cuts to reduce the deficit," he said.
Afterwards, chamber president Chris Lundie said, "He was left in no doubt chamber members expect him and his colleagues in government to deliver on their promises to support business and wealth creation, and public sector reform to bring down the deficit.
"He has agreed to come and meet the chamber and its members regularly and we look forward to this."
He added, "Dundee and Angus face many challenges ahead. The region also has some great, emerging opportunities.
"The secretary of state needs to know what these challenges and opportunities are so he can influence government policy from within."
Earlier, visiting Abertay University, Mr Moore paid tribute to Dundee's "world-leading" games and hi-tech business sector but appeared to rule out any tax breaks for developers.
The campaign for the region's video games and software industry to be given preferential treatment has been frustrated since the Chancellor cancelled previously announced tax breaks earlier this year.
Those in the sector say their lack gives other nations, like Canada, a competitive advantage and jeopardises one of Dundee's key industries.
But Mr Moore insisted there could be no special treatment for software developers, impressive though their technology may be."World-leading" expertise at AbertayThe Scottish secretary, on a fortnight's tour of Scotland speaking to business leaders, said, "I've heard concerns expressed across Scotland. At Abertay this morning I saw world-leading education and world-leading businesses.
"The term I took away with me was 'pervasive technology', which is technology that can be applied to all sorts of fields, like medicine, for instance.
"I also saw it in some of the impressive fly-throughs for the waterfront development and much of the software being developed will become really fundamental to our lives."
But Mr Moore insisted existing measures had eased the burden on businesses.
He said, "We are helping businesses by cutting corporation tax and giving new businesses a national insurance holiday, and in doing all that we're going to help all businesses across the whole of Dundee.
"And you've got to remember the challenges we are facing which were left by Labour.
"I've had a number of meetings at Westminster, with Dundee West MP Jim McGovern specifically, and he invited me to come and see Abertay.
"I'm confident the right strategy is to sort out the economy, helping create jobs across the piece. Businesses in Dundee and across Scotland will benefit from that."
Dundee West MSP Joe FitzPatrick, who was at the Abertay meeting with Mr Moore, said he is "hopeful" the government might yet see the merit of tax breaks for research and development in the industry.
He said, "I am aware that the Lib Dems pledged support to the idea of tax relief for the computer games industry before the election, so I am hopeful the Scottish secretary will be willing to consider all the options afresh."
Mr McGovern said, "I was very pleased the secretary of state accepted my invitation to meet me in Dundee. It is vital that the government understands the high quality work that is being done in the city, and how important the computer games industry is to Dundee.
"I was disappointed, however, that the secretary of state could not make any commitments on this issue.
"He assured us that he would look closely at the results of the Scottish Affairs Select Committee's investigation that will be recommencing next week. I hope this happens and as a member of the committee, I will be pursuing this issue vigorously."