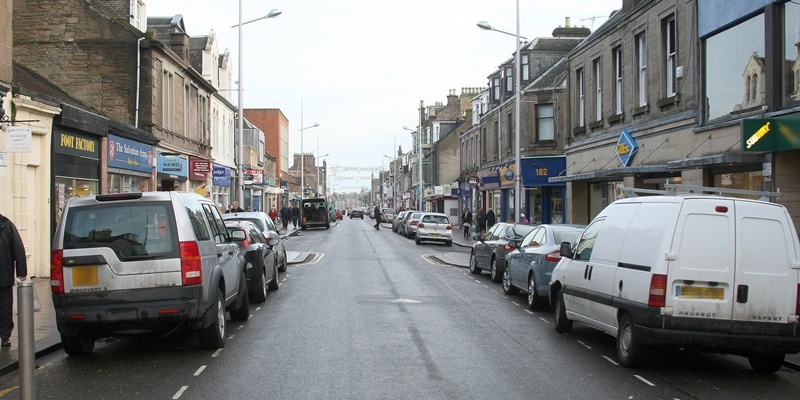 One of Scotland's leading business groups has backed controversial plans to impose a levy on supermarkets.
The proposed supermarket levy would bring in income of around £30 million a year.
Supermarket bosses are against the plans, which they claim will slow down expansion and cost jobs.
The Scottish Government wants to increase the rates of all stores which have a rateable value of £750,000 or more.
In Tayside alone the tax would cost supermarkets nearly £2.5m a year, with the largest supermarket in the area the Kingsway West Tesco Extra paying an extra £376,500 extra a year.
In Fife the levy would cost supermarkets more than £1.5 million.
Labour, the Conservatives and Liberal Democrats have all said they will vote against the plans, despite support from small businesses and independent high street traders.
According to the Federation of Small Businesses, nearly three-quarters of small-to-medium sized stores believe the levy would level the playing field and help them compete against larger supermarkets.
They claim 86% of the entire £30m take would be paid by the four biggest supermarket chains Tesco, Asda, Morrisons and Sainsbury's.
The FSB will give evidence to the Scottish Government local government committee on the issue next week and will claim supermarkets have an unfair advantage over their smaller competitors.
Public affairs manager Colin Borland said, "Supermarkets are here to stay. Their business model is incredibly successful and their record profits and turnover are testament to this.Level playing field"But, at a time when rising overheads are further squeezing margins in local small businesses, when cash-flow is tight and financial reserves depleted, it is now more important than ever that the playing field is level wherever possible."
Mr Borland said small businesses pay a far greater proportion of their turnover in rates than large supermarkets do.
"Progress has been made through the introduction of the small business bonus.
"But rates are still a disproportionate burden for small businesses who pay them, with nearly half citing them as a major barrier to business success.
"Contrast this with the 225 largest retail properties whose bills, according to Scottish Government calculations, account on average for only 2% of their turnover.
"It is for these reasons that three-quarters of our members feel that it's time for the largest out of town supermarkets who benefit from free parking and other amenities our members don't enjoy to start paying more of their fair share." SNP MSP Christine Grahame said, "The revenue due to come from this additional levy on only 0.1% of business premises in Scotland will make a vital contribution to supporting our town centres, protecting our public services and helping to support Scottish households through a council tax freeze."Disarray claimHowever Labour said the SNP's plans are in disarray and that even small traders could be hit by a levy.
The Scottish Government website says the large business supplement will continue to be paid by all large businesses next year and that "all business property in 2011-12 with a rateable value over £35,000 will have a supplement on the poundage of 0.7p."
Labour finance spokesman Andy Kerr said, "The finance secretary John Swinney needs to clear up the confusion surrounding his plans for a new supermarket tax.
"The SNP must urgently clarify whether the new tax on large retailers will be in addition to the levy that they already pay to support the small business bonus scheme or instead of it."
Lib Dem finance spokesman Jeremy Purvis said, "I heard the identical concerns from retailers about the damage that the large retail levy will have on jobs, the economy, Scotland's competitiveness and our economic reputation.
"The increasingly desperate statements from the SNP are showing that they recognise the consequences of their actions.
"The SNP are putting Scottish businesses at a competitive disadvantage."