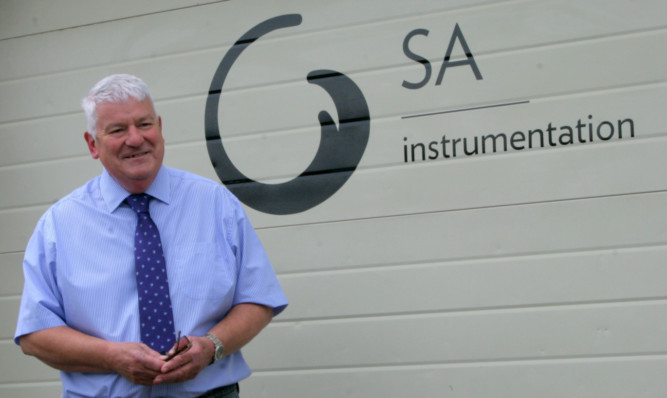 A spin-out company from St Andrews University has moved to a new headquarters as it looks to commercialise its range of acoustic technologies.
St Andrews Instrumentation, which is a wholly-owned subsidiary of the university, has taken over two units at Mill Court Industrial Estate in Tayport as it looks to grow its business.
The move follows three years of intense research and development work by the firm, which was funded by a £1 million investment by the university and the SOI Group.
The company are pioneers of real-time autonomous acoustic detection, a discipline with a wide variety of possible applications.
Products include Decimus, which can be used in support of scientific research, site-specific environmental assessments, and to track the impact of mitigation measures put in place by a company within a marine or other environment.
Chief executive Derek Watson said the Decimus range and the firm's new data acquisition card (DAQ) pushed the limits of modern technology.
"The new four-channel DAQ card, in particular, is a ground-breaking acoustic device, which can be used to pick up the smallest of sounds in the seas and on the land," Mr Watson said.
"Decimus has been developed following requests from companies in the marine, oil and gas, construction and security markets looking for a device which will give them cost-effective, long-term monitoring and detection capabilities."
Mr Watson said the firm's new base was hugely beneficial.
He said: "The move supports the continuation of SA Instrumentation's growth and significant research and development activities.
"This is crucial to our success as we develop and improve existing and new technologies and services to lead the way in this area."