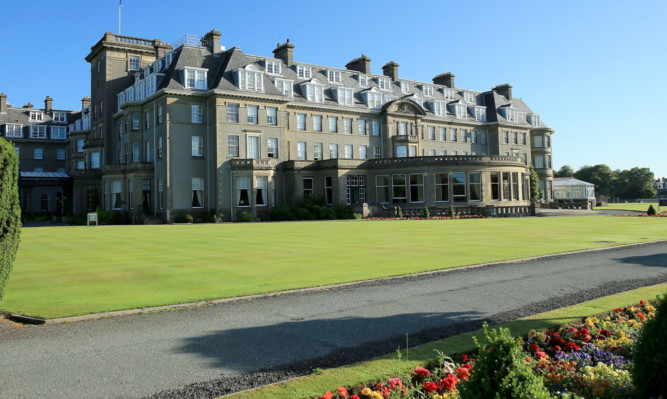 Gleneagles Hotel's pre-tax profit soared by nearly £4 million last year in impressive results that are sure to heighten buyer interest in the luxury Perthshire resort.
Figures for the year leading up to the hotel's hosting of the Ryder Cup provided firm evidence of its status as a global visitor destination.
They will also be welcomed by owners Diageo as they consider expressions of interest for its purchase for around £200 million.
Turnover for the 12 months to June 2014 rose 12% to £43.5m, and dividends from shares in group undertakings of £2.3m gave a profit before tax of £4.25m, up from £262,000 the previous year.
The profit after tax was more than six times up from the 2013 figure at £3.6m.
The previous year's pre-tax profit was down by more than 50% and reflected the £5m upgrade in facilities, including a complete redesign and refurbishment of the spa pools and changing rooms.
The investment was in preparation for the surge in visitor interest for the premier golf competition between Europe and the United States in September last year.
Finance director David Kemp said they were delighted with the very positive feedback from guests and members on the new club after the project was completed.
In his report on the 2014 figures, he said the hotel company is expected to generate positive cash flows on its own account for the foreseeable future.
The development and performance of the business during the year was in line with expectations, he added.
The hotel's workforce rose by 27 to 896, and wages rose from £15.5m to £17.1m.
The directors' remuneration went up from £497,000 to £507,000, with the highest paid receiving £295,000.
Those in post during the year were PV Elsmie, PJ Lederer and DA Mahlan, in addition to Mr Kemp.
PJ Lederer and DA Mahlan resigned in December 2014 and were replaced by SJ Bolton and BJ Murphy.
The resort's valuation rose during the year to £90.7m from £87.3m.
Drinks group Diageo has owned Gleneagles since 1984.
An attempt to sell the 850-acre site in 1998 offers were thought to be around £100m failed to meet expectations,
Earlier this year property firm Jones Lang LaSalle was drafted in by Diageo to seek potential buyers.
Writing in The Courier on Monday, former First Minister Alex Salmond said Gleneagles boasted "one of the world's most famous golfing properties".
Diageo was entitled to take advantage of the success of the Ryder Cup, but he added "Gleneagles is a national as well as a company asset and Scotland expects that it will be sold to a serious investor".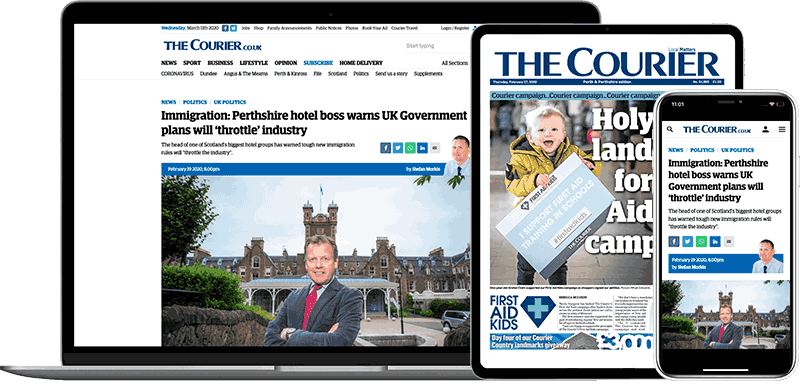 Help support quality local journalism … become a digital subscriber to The Courier
For as little as £5.99 a month you can access all of our content, including Premium articles.
Subscribe