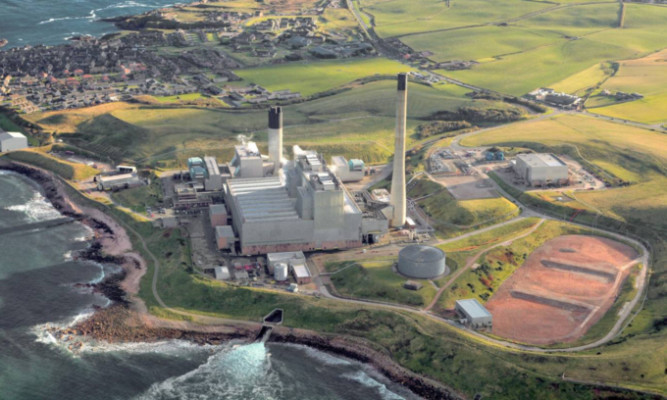 A proposed Scottish carbon capture and storage scheme looks to have moved into the lead in the race for a £1 billion UK Government-sponsored prize.
The joint Shell / SSE project at Peterhead power station is one of just two entrants left in the competition to secure the cash windfall.
However, the rival White Rose CCS project was dealt a major blow yesterday when power firm Drax confirmed it was withdrawing as a partner of Capture Power Ltd, the joint venture formed to progress the Yorkshire scheme.
Capture, which now consists of Alstom and BOC, confirmed it was committed to White Rose but industry analysts believe the initiative may now have passed to the Scottish scheme.
In a statement, Drax Group operations director Pete Emery said the decision to pull out was taken on financial grounds.
"We are confident the technology we have developed has real potential, but have reluctantly taken a decision not to invest any further in the development of this project.
"The decision is based purely on a drastically different financial and regulatory environment and we must put the interests of the business and our shareholders first."
Capture Power CEO Leigh Hackett said the decision was disappointing but the project would still be taken forward.
"The team at Capture Power is working hard to put the UK on the CCS map through delivering this groundbreaking project."
SSE did not comment but Shell said: "We are focused on the work we are doing to advance the proposed Peterhead project and remain committed to the UK Government's CCS competition, the outcome of which we expect early next year."