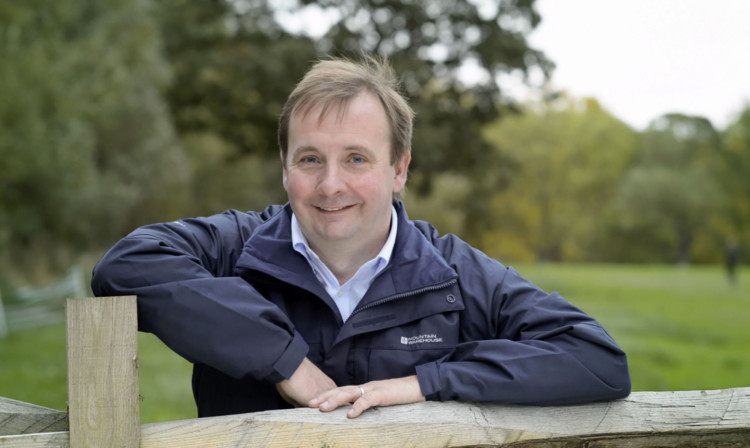 The Outdoors chain Mountain Warehouse is targeting a string of new stores across Scotland after completing an £85 million management buy-out.
Chief executive Mark Neale revealed he has new outlets in Pitlochry, St Andrews, Oban, Aberdeen and Inverurie in his sights following the acquisition of a minority stake from mid-market private equity firm LDC.
The deal sees Mr Neale take overall ownership of the brand following a series of private investments over the last decade and a half, with the sale now valuing the company at around £370m.
He revealed that his firm is already in negotiations over plans to add an outlet in the Highland Perthshire destination of Pitlochry early next year to an estate which already includes Dundee, Perth, Dunfermline and Aviemore.
"We're well-represented in Scotland already. It is one of our primary markets," Mr Neale said. "We opened in Aviemore earlier this year and have a fantastic shop in the former Woolworths in Fort William.
"But we're very keen to have stores in other towns. You read some of the press and it makes it sound like all the high streets are boarded up but it's not easy to get in in some areas.
"We have a requirement for Oban, and similarly St Andrews, but it's very difficult to get into St Andrews because there are no vacancies. We also have nothing in Aberdeen, and Inverurie is interesting, too."
The sale comes three years after Lloyds subsidiary LDC invested £47m in a 23% stake in August 2010.
Since then the chain has opened 60 new stores and increased turnover by around 60% to £75.6m.
"We have had fantastic support from LDC in helping us expand the business despite tough market conditions," said Mr Neale.
"Having had four private equity investors over the last 16 years, we have now taken the opportunity to buy back full control and to push ahead with our exciting expansion plans."
The deal was backed by asset management and investment group Alcentra, with the help of capital awarded by the Treasury as part of the Business Finance Partnership, and RBS.
His chain, founded in 1997, targets market towns and "day-out" locations popular with walkers and tourists. Mr Neale hopes to expand the 169-store chain to around 300 outlets across Europe.
Six stores are already open in Poland, with plans for more, while Mountain Warehouse's fast-growing online business recorded its biggest ever daily sale in the week leading up to recent storms in the south of England.
Overall, trading is around 10% up on the previous year despite a hot summer.