The chief executive of Alliance Trust came out fighting on Thursday after the under-pressure investment house was dealt another blow by a major shareholder advisory group.
The FTSE-listed business is engaged in a bitter public battle with its largest single shareholder Elliott Advisors over its move to force boardroom change at the Dundee-based institution.
The trust was on the receiving end of another bruising encounter on Thursday after advisory body Institutional Shareholder Services (ISS) backed Elliott's proposal to elect three new independent non-executive directors to the board.
The addition of three candidates like Peter Chambers, with extensive management experience, Rory Macnamara, with extensive board and investment banking experience, and Anthony Brooke, with asset management and investment banking experience, would be beneficial for the company," ISS said in its statement.
The move came as chief executive Katherine Garrett-Cox questioned Elliott's motivation in making an annual general meeting requisition and said the situation ultimately came down to who shareholders trusted with their cash.
"What Elliott have consistently asked for is a very large tender at a narrow discount and, by inference, that means the Trust would look completely different at the end of that exercise," the chief executive said.
"You can't just take 40% out of the capital of the trust and expect it to look the same.
"What else is clear to me is that they have a strong view that they see very little value in the subsidiaries, which is obviously something we disagree with."
In their correspondence with shareholders, Elliot has raised issues relating to corporate governance, the trust's cost base and its investment performance.
However, Ms Garrett-Cox said the board was confident but not complacent about its strategy.
She cited changes made last year in the way the equities portfolio was managed as evidence the trust was willing to take major decisions when necessary.
But she also said the group's 48-year record of annual dividend increases showed its ability to deliver a strong investment performance over an extended period.
Ms Garrett-Cox said Elliott, which has built a 12% position in the trust over the past five years, were looking for a swift return on their investment while other shareholders were much more long-term in their outlook.
"It is fair to say that we have made some changes and put some stretching targets into place, many of which were publicised," Ms Garrett-Cox said.
"But ultimately, it depends on your time frame.
"If you want something quickly, as Elliott do, then you do things very differently.
"For the vast majority of our shareholders, the dividend is one of the reasons they hold Alliance Trust.
"That will put them at odds with Elliott who, in meetings, have told me that dividends are a waste of time.
"It is difficult to square that circle."
The Courier contacted Elliott last night but the hedge fund declined to comment.
In a statement addressing the ISS interjection, a trust spokesman described the report as disappointing.
"There seems to be a lack of consistency in the report, which makes it hard to see which time frames or comparator groups are being referred to," the spokesman said.
"There also appears to be a lack of understanding of the investment trust sector, including the industry guidelines on reporting of costs.
"ISS is entitled to a view, but we hope that shareholders will reach their own informed decision taking full account of the reasons why our board has made its recommendation to vote against the proposed candidates."
Shares in Alliance Trust closed down 0.47% at 524p on Thursday.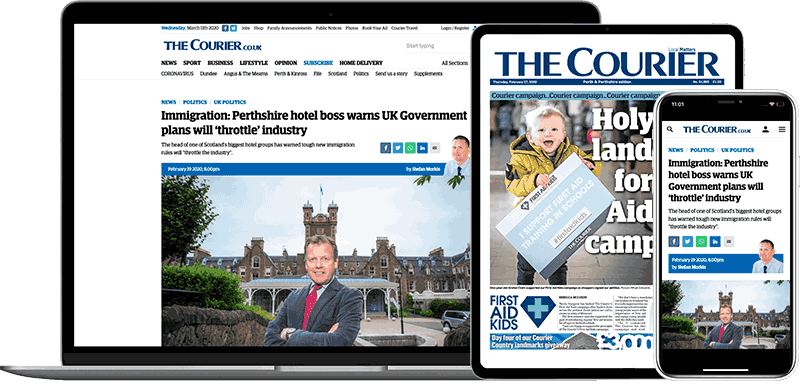 Help support quality local journalism … become a digital subscriber to The Courier
For as little as £5.99 a month you can access all of our content, including Premium articles.
Subscribe