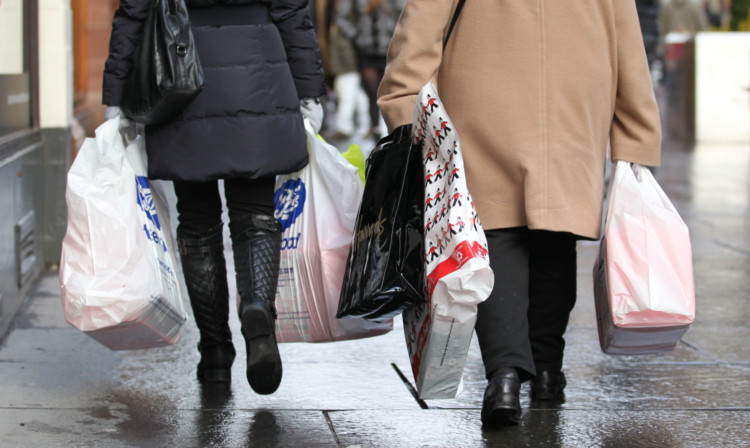 The start of the month often brings a flurry of business survey results, but over the last couple of days they've been threatening to turn into something of a snowdrift.
They're an inexact science, of course, with their limited scope and sample sizes and the detailed statistics they contain can often make them less-than-riveting reads in their raw form.
But many are highly-regarded as vital barometers of just how well the economy is doing. And when definite trends begin to emerge across the piece, these branded studies begin to look a lot more persuasive.
And whisper it quietly if this week's batch are to be believed, there's quite a bit more confidence kicking around all of a sudden.
We've had news of a housing revival gathering pace, with mortgage approvals hitting their highest levels since before the dawn of the financial crisis and one of the UK's biggest lenders revealing a 3.5% rise in house prices during the traditionally-quiet month of August.
There's been talk of a "healthy" Christmas to come for retailers after growing consumer confidence led to more families choosing to buy home improving carpets and furniture last month.
UK manufacturing is "booming again" after one respected piece of research found output and orders rose at their fastest level since 1994 during August, while Scottish Engineering also highlighted better times in its latest quarterly report.
Opposite we carry news of a "new dawn" for construction, with the UK sector recording some of its best survey figures since before the housing crash.
And the OECD has revised up its estimate for UK gross domestic product, even if "unconventional" measures may still be required.
The big corporate sale news a $130 billion deal struck by Vodafone to sell its stake in American mobile operator Verizon Wireless is also set to boost the economy, thanks to the sheer size of the windfall to be shared by UK investors (and even if Vodafone's tax affairs will see it dodge the attentions of HM Revenue and Customs).
No doubt there are many who are still suffering, and it's absolutely right to be cautious because small rises from a low base can be prone to distortion and misinterpretation.
But it does seem like there's a lot of good news around just now, which can only add to hopes that things are slowly, perhaps stutteringly getting better.
* To Northern Ireland last weekend, to celebrate the fantastic nuptials of two wonderful colleagues.
And a merry old time was had by all, thanks in no small part to the great service enjoyed at our guest house, the wedding venue, and from Tony the taxi driver.
Until almost inevitably it came to catching our flight home. Two and half hours of (extra) waiting without guidance from Flybe staff, water or, well, anything much being provided made for a pretty grim Sunday evening.
There's nothing so miserable as being stranded in a rapidly-emptying departure lounge while your flight is further and further delayed.
But consumers now know exactly what they're letting themselves in for when we choose to fly with a low-cost or no frills carrier. And passengers will accept delays if they are well-communicated and for good reason.
Owners of small businesses like guest houses, taxi firms and venues know that they have to provide great service if they are to attract and retain custom.
FlyBe, which does not have its troubles to seek after announcing a three-year drive to reduce outgoings by £50m a year, would do well to remember the punters as it cuts its cloth and its costs.