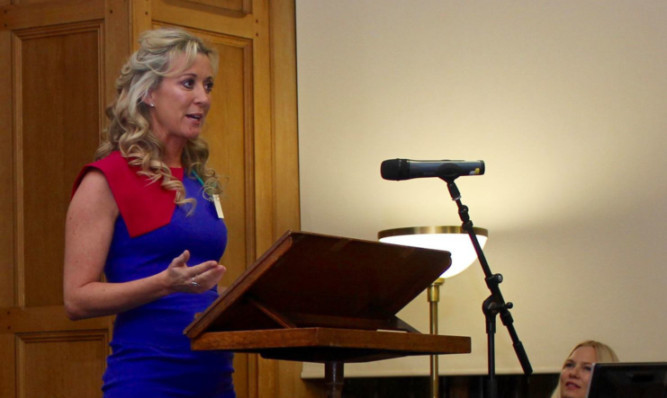 Female students at St Andrews University gained an insight into how to succeed in their careers from four high-achieving businesswomen.
The female-only Lumsden Club, which promotes opportunity, diversity and equality through women, staged a Winning Women conference this week.
It was named after Louisa Lumsden, warden of the first female students' residence at St Andrews, and a leading figure in the promotion of female rights and education.
Founded in 2001, the Lumsden Club supports women's and children's charities as well as promoting the arts.
The sell-out gathering that took place in Parliament Hall was opened by Lotta Malm-Hallqvist, global chief growth officer of Cheil Worldwide, the Samsung marketing company.
She shared the platform with Marisa Drew, co-head of global markets at Credit Suisse, and Suzi Woolfson, head of private business at PwC.
The panel also featured Chanelle McCoy, director of pharmaceutical company Chanelle Medical, and wife of the champion jockey AP McCoy.
Prompted by the desire to see more women become successful in business, the conference saw the guest speakers recall their own experiences and give advice on achieving goals.
It covered several aspects of women's role in business. Internships and undergraduate posts as well as the importance of a MBA degree were discussed as ways to boost the credentials of young women looking to scale the career ladder.
Club committee member Sophie Stuart-Menteth said: "The event went very well, and we left feeling inspired and ready to take on the world of work.
"We had a mixed audience at the event so it inspired both genders.
"Every speaker was different but their advice had very similar themes, mainly that you can do it all and to be yourself."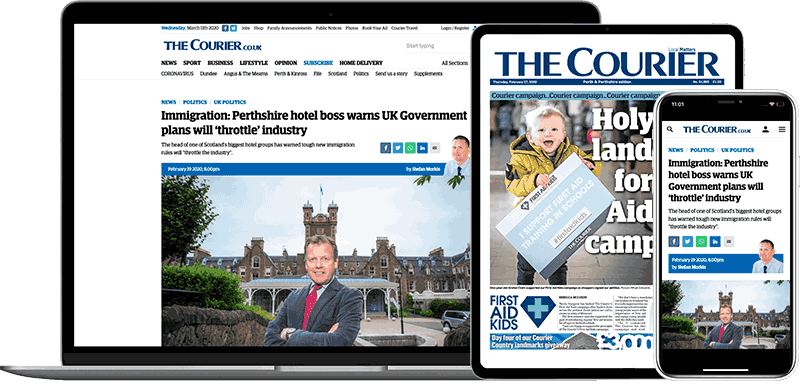 Help support quality local journalism … become a digital subscriber to The Courier
For as little as £5.99 a month you can access all of our content, including Premium articles.
Subscribe