 The war of words between Alliance Trust and its major shareholder continued unabated yesterday.
Elliott Advisors, the rebel investor which is pushing for major board change at the Dundee-based Trust, yesterday published a detailed response to the circular posted out by the company to shareholders last week.
The document attacked Elliott's plan to have three new independent non-executive directors Anthony Brooke, Peter Chambers and Rory Macnamara elected to the board, and urged shareholders to vote down the proposal when it is raised at the Trust's general meeting this month.
Elliott hit back yesterday, saying the circular failed to engage on matters of substance and "resorts to personal attacks in a manner unbecoming of directors of a public company".
The hedge fund said comments over the weekend by former Alliance Trust director Timothy Ingram had served to strengthened its view that added independence and a fresh perspective is needed to improve Alliance Trust.
Elliott, which holds more than 12% of the share capital in the Trust, said its "forensic study" of the shareholder circular "dispels" the company's arguments about its investment performance, costs and dividend policy.
It said that "authoritative third-party data" demonstrated Alliance Trust had underperformed its peers and relevant benchmarks over relevant periods.
One example of underperformance offered by Elliott related to £1,000 being invested in the business at the time of chief executive Katherine Garrett-Cox's appointment.
Elliott said that figure would have grown to £1,671 with the Trust but to £1,848 if invested in the global stock market.
"The debate with fellow shareholders in recent weeks has proven that our criticisms are widely shared," Elliott said.
Analyst JP Morgan Cazenove said both Elliott and Mr Ingram had landed a "few heavy blows".
"It is hard to deny that performance has been lacklustre on a relative basis to broader equity indices and peers, but the current management team has taken major steps to tackle this over the years and could argue that with the current team it has found a raison d'tre with its ESG (environmental, social and governance) approach, and that the early evidence on performance is encouraging," the group said.
"That said, it is difficult to see shareholders tolerating underperformance from this strategy over the next few years and, were that to be the case, pressure would clearly grow to outsource some or all of the investment management functions."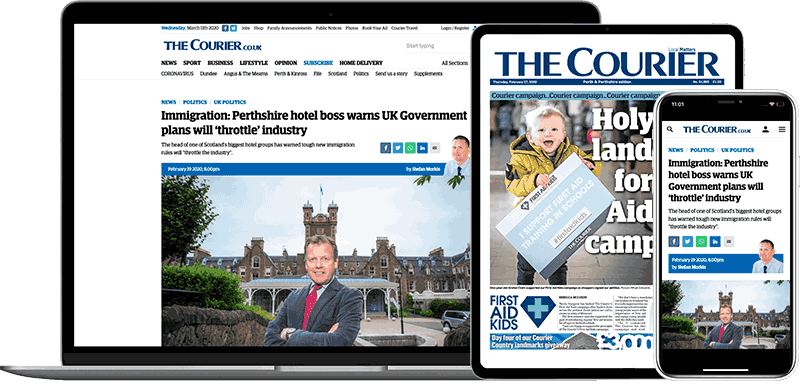 Help support quality local journalism … become a digital subscriber to The Courier
For as little as £5.99 a month you can access all of our content, including Premium articles.
Subscribe