 Scotland's largest frozen fruit and vegetable processing plant made a lower pre-tax profit last year after a major investment to tackle the vagaries of the Scottish weather.
Dundee Cold Stores, whose customers include Birds Eye, M&S and Sainsbury's, spent more than £600,000 re-roofing its cold store.
Director Bill Bruce said the investment allowed the company to diversify into year-round fish and meat cold storage rather than concentrate on vegetables in the processing season.
"The unpredictability of the Scottish weather makes it very difficult to forecast how many peas, which has been our main crop, will be produced," he said.
"Vegetable production is very weather dependent and poor weather, like we have seen again this summer, means there will be an impact on the harvest.
"We have the ability to store down to a temperature of -20 degrees and can take any product. We are now taking in fish mainly mackerel and meats."
The investment resulted in a fivefold increase in the volume of fish, fruit and other products stored outwith the main processing season.
Turnover at the Gourdie Industrial Estate site rose 2.8% to £6.28 million, but the re-roofing and other costs reduced the operating profit to just under £1m, almost half the previous year's figure.
Profit before tax was down 45% at £952,774 in the year to December 2014.
Mr Bruce said the company will continue to endeavour to develop the out-of-season sector to balance the fluctuating volume of vegetables available for processing.
He added: "Although recent economic conditions have been difficult, we have continued to invest in our processing and storage plants in order to ensure the long-term growth of our business.
"We will continue to strive to improve efficiency of our processes."
Dundee Cold Stores takes produce from more than 400 farms in Tayside and Fife, its state-of-the-art facility handling in excess of 25,000 tonnes of peas and beans each year representing more than 12% of the United Kingdom harvest.
The company, a joint venture between WP Bruce Ltd and East Coast Viners, employs 48 people.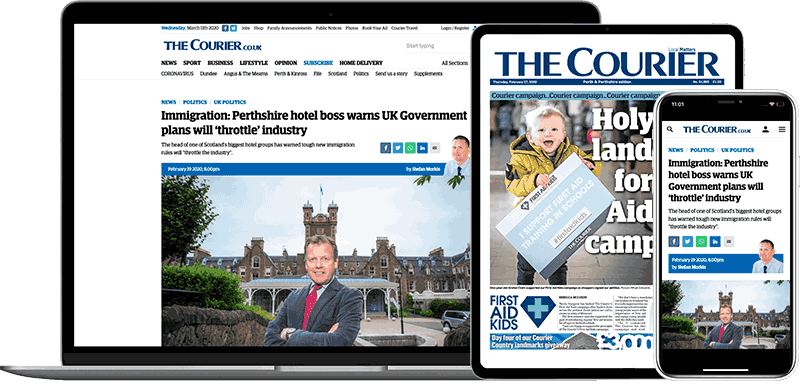 Help support quality local journalism … become a digital subscriber to The Courier
For as little as £5.99 a month you can access all of our content, including Premium articles.
Subscribe