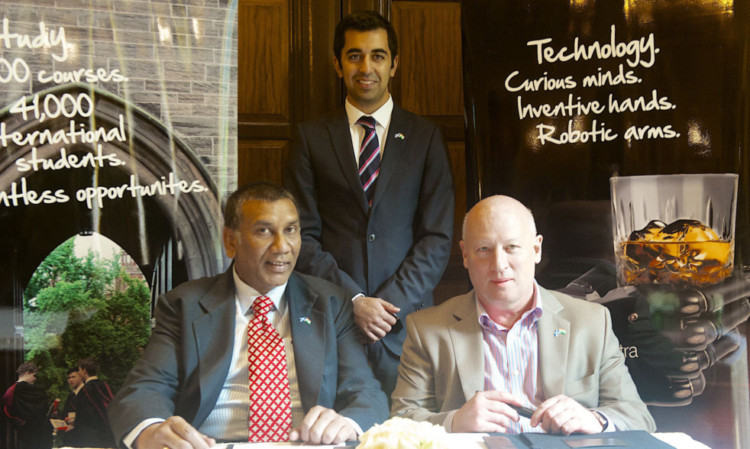 A small Perthshire firm has secured a £4.6 million order with an Indian information technology company for its digital pen scanning device.
Dunblane's this-tel will supply the pen and an accompanying pad, which can be used to electronically capture information written by the user and send it automatically to a central server, to Indian IT distribution firm Crane Global Solutions.
The deal, which was announced during a visit to the country by Scottish external affairs and international development minister Humza Yousaf, comes following a successful trial of the device in a Hyderabad cancer hospital earlier this year and Crane will now target sales of the unit into the wider Indian healthcare sector.
This-tel has been trading from its base in Dunblance since 2007 after founder Stephen Forsyth identified a niche in the market for a digital pen product.
Mr Forsyth, who joined the trade delegation yesterday, said he was delighted to have sealed the agreement with Crane and achieved a significant foothold for his device in a major global marketplace.
"This unique partnership will put India at the leading edge of world e-health technology, allowing patient participation at every level and ensuring accurate clinical analysis, which is distributed to decision makers and e-health experts globally in seconds," he said.
"The potential health care advantages to both urban and remote rural communities of India are not only enormous but life-changing."
Crane director K Raghava Ram said: "The partnership between CGSL and this-tel will revolutionise the way data is captured, aggregated and reported in critical programs being delivered across India.
"The complementary strengths of both of the organisations in terms of applications, business intelligence and mobility coupled with the unique digital writing solution will help our clients to deliver key services to existing and new communities."
A second deal involving Edinburgh-based tech company Dryden Aqua was also completed during the visit.
The Scottish firm will work with Indian's SVS Aqua to deploy its innovative water cleaning technology to remote parts of the country where more than 250 million people are exposed to unsafe drinking water.
Dryden's filter is already in operation in Bangladesh and some parts of India for drinking, waste water and industry.
The deal with SVS Aqua will see the two firm's collaborate on the new EC and Indian-state funded Eco-India project which will see technology systems deployed at pilot sites in arsenic-affected water-stressed regions.
Professor Howard Dryden of Dryden Aqua said: "We are delighted to be working with SVS. Both companies want to deliver clean water for both people and for the environment and SVS has already made a strong start with their existing client base."
Mr Yousaf said: "The partnerships signed today highlight that Scotland is a nation which embraces and promotes innovation and builds our reputation as a country at the leading edge of technology, development and research.
"We want to strengthen our relationship with India and these new partnerships will benefit both countries, by enhancing research and development opportunities, promoting business and paving the way for further trade and cooperation with the world's second most populated country.
"I welcome the new commitments to share knowledge, expertise and skills and bring Scottish technology to more people."
Both agreements have been facilitated by Scottish Development International, the international arm of Scottish Enterprise.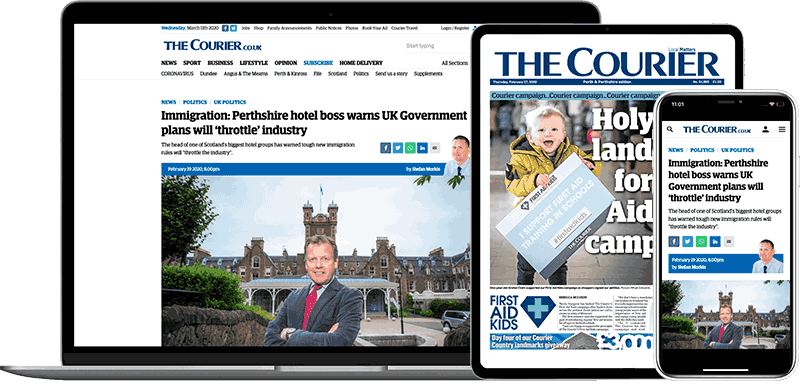 Help support quality local journalism … become a digital subscriber to The Courier
For as little as £5.99 a month you can access all of our content, including Premium articles.
Subscribe