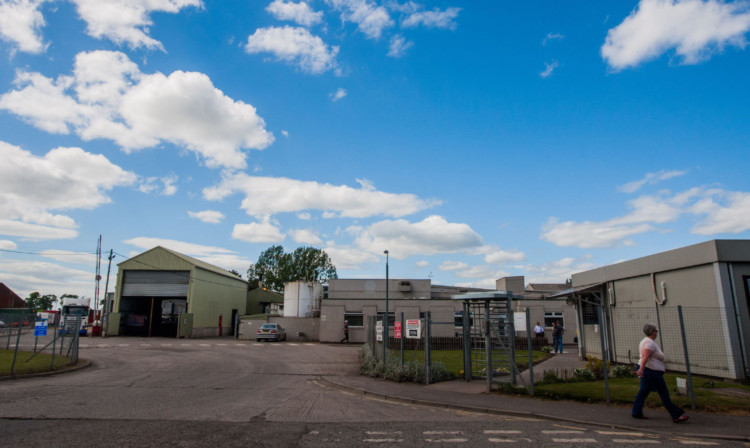 A major UK diversified food manufacturer, which stepped in to buy the assets of the former Vion meat business, has racked up a £33.5 million loss.
Birmingham-based 2 Sisters took control of Vion's red-meat and poultry portfolio including a major chicken-processing plant with 800 staff at Coupar Angus in March after the Dutch farming cooperative pulled out of the UK marketplace.
Full-year results posted by Boparan 2 Sisters Food Group's holding company showed the company had suffered a massive profits slump in the year to October 29.
Group turnover increased by 23.3% in the period to £2.88 billion, but margins were hit during the year and the company posted an overall £33.5m loss after exceptionals, interest and tax.
The figure represented an almost 180% turnaround from the £42.5m profit booked at the same point a year earlier.
Net debt also grew significantly in 2013 from £533.8m to £566.7m, an increase of £32.9m.
Sales in the Vion business in the 20 weeks since the takeover have been £362.5m, and 2 Sisters said the company was performing in line with its expectations as it started its integration plans.
The company shut two of its poultry sites during the year while also mothballing one of its its chilled food sites and earmarking a second for closure.
However, a 2 Sisters spokesman said the current moves to consolidate its production estate did not affect the company's sites in Scotland, which also includes a smaller chicken processing unit at Letham in Angus.
Chief executive Ranjit Singh said the horsemeat scandal and the effect of the Vion acquisition, which was completed for an undisclosed sum, had diluted the group's profitability during the year.
He expected the economic environment to remain challenging going into next year, but said 2 Sisters was committed to investing in its brands which includes the likes of Fox's biscuits and Goodfella's pizzas. "Trading conditions have been very tough, with inflation impacting cash-squeezed consumers and the impact of the horsemeat scandal on the food sector," group founder Mr Singh said.
"By working with our customers we delivered good sales growth, although profitability was lower due to the impact of headwinds in chilled, and dilution from the Vion acquisition.
"We succesfully completed the acquisition of Vion UK's poultry and red-meat businesses and received unconditional clearance from the OFT on June 18, 2013.
"This is a strategic acquisition increasing capacity in poultry for future growth and serving more meal occasions.
"Whilst Vion poultry is currently loss making, we have started to implement our integration plan and aim to get the business to break even in 2014.
"We are consolidating our manufacturing facilities to improve efficiencies and improve profitability with three sites closed during the year."
The Vion deal saw 2 Sisters take on around 5,500 new staff, increasing the group's overall workforce to around 24,000.