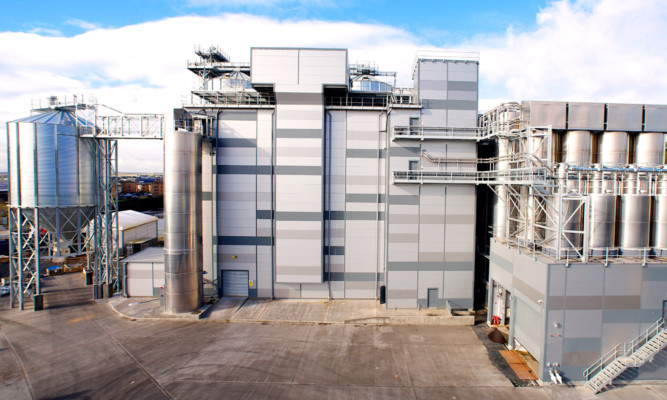 Scotland's only new flour mill for a generation has helped its owners to increase full-year profits.
Food to industrial engineering conglomerate Carr's Group said it had followed up on its "step-change" £17 million investment at Kirkcaldy with upgrades to the other mills in its portfolio.
In his summing up of the full-year to August 29, chief executive Tim Davies said the food division had benefited from an exceptional harvest and managed to pick up a number of "important new business wins".
Mr Davies said the improvements came despite a challenging landscape in which buying habits were changing.
"The 2015 harvest has been large and consistent in quality and the position of our three mills enables us to benefit from this exceptional harvest," he said.
"Changes in the retail landscape and consumers' shopping habits are impacting the whole food supply chain, including the bakery sector.
"In the current financial year, ending August 2016, it is anticipated that these headwinds will persist.
"This challenging backdrop will in part be off-set by our investment in technology, high standards of customer service, and our ongoing commitment to operational efficiencies throughout our three mills which, over the medium term, leaves us well placed to handle these changing markets."
The results show overall group sales fell by 4.1% during the year to £411.5m but pre-tax profits 5.5% ahead at £17.46m.
Sales in the agriculture division, the largest within the group, dropped from £314.9m in 2014 to £297.6m but pre-tax profits were again ahead at £12.73m.
The food division saw a near £7m fall in turnover but profits rose to £2.43m.
The company's engineering arm was the poorest relative performer with a £621,000 profits fall to £3.09m despite higher sales of £33.54m.
Carr's said its engineering group had endured a "tough year" with its performance impacted by the depressed oil price and a "complicated" factory move.
However, chairman Chris Holmes said the breadth of the company's activities was key to its viability.
"We remain confident that the group's diversity and resilient business model positions us well to make further progress in 2016," Mr Holmes said.
"We will continue to build on our success and invest for the future across the group, both in the UK and internationally.
"We expect our innovative approach, in particular the development of new products, to continue to differentiate us from the competition and we will remain alert to suitable complementary acquisitions. This, alongside plans to develop existing businesses organically, ensures the group is well placed in the medium term."
Shares closed down 4.50p at 146.25 on Monday.