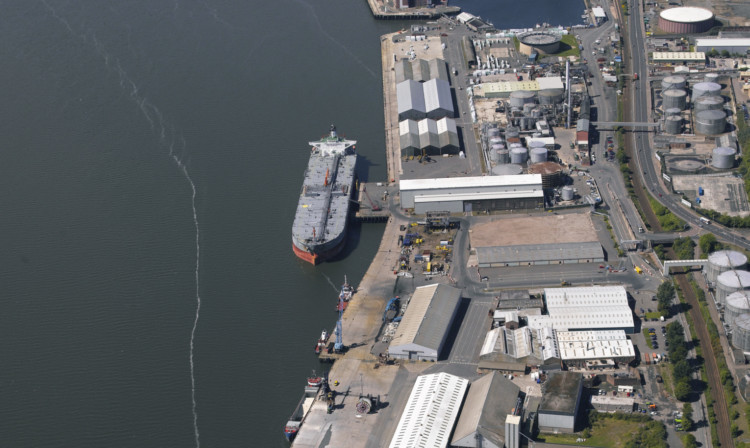 Major UK-based docks operator Forth Ports has released significant new growth capital after clinching a £595 million debt refinancing deal.
The move by the firm whose portfolio includes the ports of Dundee, Rosyth and Leith, and which manages and operates 280 square miles of navigable waters in the firths of Tay and Forth is the first major financial restructuring since it was taken private in 2011 in a £760m deal by Arcus infrastructure Partners.
Forth Port's refinancing was led by Barclays, with the bank acting as joint placement agent and mandated lead arranger on behalf of the Edinburgh-based group.
The deal has enabled Forth and its majority investor Arcus European Infrastructure Fund 1 LP to release additional capital to support future growth across its UK-wide operations.
Dundee and Leith are seen as key strategic assets to the business and have both long been earmarked as possible sites for major offshore renewables manufacturing operations, although the progress on that front has been slow.
Forth Ports chief financial officer Stuart Paterson said the restructuring had delivered a "very successful outcome" and said it removed certain shackles placed on the business when Arcus took over.
"The purpose of the refinancing was to remove the original acquisition facilities put in place when the business was privatised with a combination of diversified debt sources and longer-term debt," he said.
"This was facilitated by the integrated approach from the Barclays team, from the advisory role right through to corporate banking and lead arranger for private placement, and culminated in a very successful outcome."
Barclays Corporate Banking Scotland managing director Ally Scott said stitching the Forth Ports agreements together had been a complex undertaking.
"An extensive and strategically considered refinancing package, it drew on our experience in capital markets and advisory, while managing the objectives of our co-lenders," Mr Scott said.
"We have worked with Forth Ports since 2011 and our flexibility, pragmatism and innovative funding solutions were recognised through our appointment as sole adviser on this transaction."
Mr Scott also said the Forth Ports agreement was another significant milestone for Barclays as it increased its corporate exposure in Scotland.
He said: "2013 proved to be a successful year for us in terms of business growth, and we closed a number of significant deals with leading companies including Skyscanner, Drum Property Group and Chris Stewart Group."
Photo by www.aerialphotographysolutions.co.uk