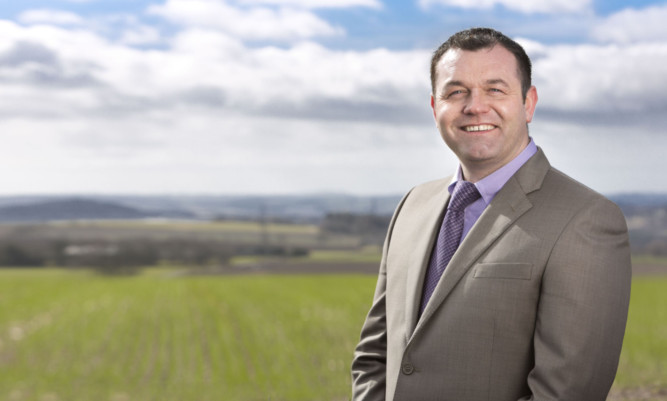 Sustainable Energy Scotland, the Dundee-based energy efficiency installation contractor, has reduced the annual heating bills of a group of city tenants by up to £460 each.
More than 80 Abertay Housing Association Homes in Fintry were struggling to pay rising fuel bills in dwellings suffering from damp and condensation.
Sustainable Energy Scotland Ltd was contracted to install internal wall insulation in a venture partially funded by £250,000 from the Scottish Government's Green Homes Cashback scheme.
As authorised Green Deal assessors and installers, SES can access funding for clients from a range of energy efficiency projects.
Prior to the works a typical house in Cheviot Crescent had a standard assessment procedure rating of 50 and a wall energy efficiency rating of 1 (poor).
These readings were below energy efficiency standards for social housing, which stipulate a SAP rating of 65 by 2020 for electrically heated flats and 69 for gas heated flats.
After the works the flat achieved a SAP rating of 71 with a wall energy efficiency rating of 4 (good) measurements that across the board equate to an annual saving of £460 per home.
SES is a private limited company with a turnover of just under £4 million that in the past year has more than doubled its workforce to over 40.
Based at Wester Gourdie Industrial Estate, it has grown to become one of the main installers of internal wall insulation in the country in little more than three years.
Account-managed by Scottish Enterprise, SES was a finalist in the young business category in The Courier Business Awards 2014.
Thanks to Government-driven energy efficient grants, Sustainable Energy Scotland has now insulated around750 homes within Dundee and Angus.
The company is completing a further 120 homes for Abertay and Fairfield Housing Co-Operative in Perth, part funded by the Energy Saving Trust and Scottish Government grants of up to £500,000 which the company supported the landlords in securing.
Managing director Callum Milne said: "To be able to help local landlords secure such high levels of funding to facilitate them improving their houses, helping their tenants save money, and helping us to create jobs and training opportunities locally is a win-win-win situation which we hope to build on.
"Our relationships with Abertay, Fairfield and a growing number of housing associations and councils across the region and beyond are a key priority for SES and is testament to our high-quality capabilities."
"SES has now secured a role in delivering flagship council-driven and Scottish Government funded energy efficiency services in Angus and Ayrshire, which demonstrates the company's reputation, capability and ambition.
"This takes us into a whole new level and we are proud that so early in our story we have shown we are able to compete for and win such high-profile and important work in the public sector."
He added: "We remain independent in terms of securing Eco funds, and this means we can shop around for the best rates for our clients.
"We have made a substantial investment in our administration capabilities, building the team to process the grant claims for our clients, and this stands us in good stead compared to many of our competitors."
Householders in Scotland can now apply for cashback of up to £7,300 by carrying out necessary energy efficiency measures such as boiler upgrades and building insulations.
A total of £15 million has been marked out for the scheme that runs to the end of this year.
*Case Study:
Kathleen and James McCauley of Longhaugh Road have lived in their Abertay property for almost seven years.
Before the internal wall insulation was installed their home was "freezing," but the couple are now enjoying a significantly warmer dwelling.
The system was installed by SES in the McCauleys' living room and two bedrooms, a process which took nine days.
"I was dreading what I thought would be a major upheaval but was pleasantly surprised," Mrs McCauley recalled.
"They were constantly cleaning up after themselves and just cracked on with the work. Not a mark was left, and the redecoration was also finished off to a very high standard."
The couple had previously been 'feeding the meter' to the tune of around £100-125 per month, after which the property was still too cold for their liking.
"Now, even when the heating goes on, it's not for as long.
"Sometimes we even have to turn it down and the house is holding the heat in much better than before," she said.
"With the combination of the internal wall insulation and the new gas central heating system, we expect to be saving significant sums of money," Mrs McCauley added.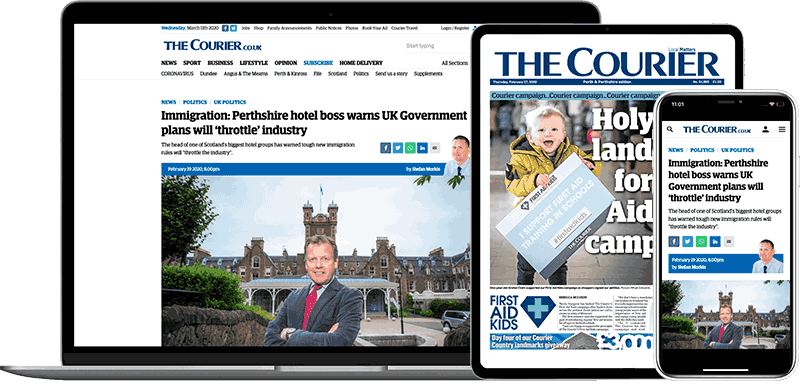 Help support quality local journalism … become a digital subscriber to The Courier
For as little as £5.99 a month you can access all of our content, including Premium articles.
Subscribe