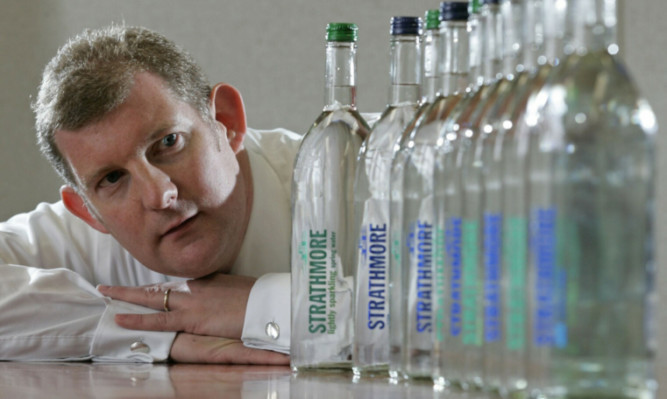 Irn-Bru maker AG Barr will move away from high sugar drinks in light of the surprise sugary drinks tax proposed by the Chancellor.
The Cumbernauld-based firm expects at least two-thirds of its portfolio will be lower or no sugar by the time the levy, which is expected to raise £520m in its first year, is introduced in April 2018.
Around 40% of the group's portfolio currently has a low sugar content.
Overall, the FTSE 250 firm saw annual pre-tax profits lift by 7% to £41.3 million, despite sales slipping by just under 1% to £258.6m in the year to January 30.
The company owns Forfar-based Strathmore water, which contributed to total still drinks and water sales of £57.1m last year, marginally down from £58.2m.
Gross profit from the division came in at £16.9m, down from £18.7m.
However, Barr's said water was driving overall growth in the drinks market and was offsetting significant declines in fruit juices and sports drinks.
Overall, the value of the UK soft drinks market fell 1.8% over the year, while volumes were flat.
Management has had meetings with the Treasury ahead of making its formal submission on the sugar tax proposal.
CEO Roger White said: "Although the details of the Chancellor's proposed soft drinks levy are still to be consulted upon, we believe our combination of brand strength, ongoing product reformulation and consumer-driven innovation will allow us to minimise the financial impact on the business at the proposed point of implementation in April 2018."
One can of Irn-Bru contains around 34 grams of sugar, about 42% more than the World Health Organisation's recommended daily intake for adults.
The drink accounts for around 40% of the group's annual revenues.
Parts of the soft drinks industry are understood to be considering legal action against the Government through European courts on the basis that other food and drink, such as fruit juice and milkshakes, are not included.
However, AG Barr said it had no plans to head to the courts.
Analysts at N+1 Singer said AG Barr needed to "rebalance its drinks portfolio to better mitigate the proposed sugar tax levy", but the broker said change was "deliverable."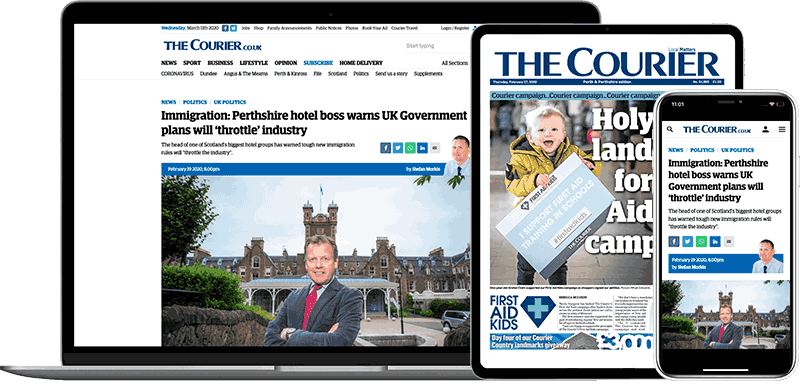 Help support quality local journalism … become a digital subscriber to The Courier
For as little as £5.99 a month you can access all of our content, including Premium articles.
Subscribe