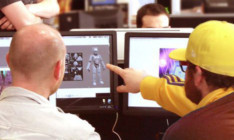 Dundee's Tag Games is targeting "aggressive growth" as it gets set for a string of key appointments.
Ongoing recruitment will take the city games studio's workforce to around 35, but founder and chief executive Paul Farley told Courier Business the new additions would also hasten further expansion.
He expects Tag's "massively important" new hires which will include a senior business development executive, art director, and marketing and data management support to help grow headcount to 50 over the coming months.
"These are strategic appointments, but we're being fairly aggressive in how we want to grow the company," Mr Farley said.
"We want to get bigger, but it's also about planning for the future and ensuring we've got the people we need to keep delivering great games to customers.
"The industry is more competitive than it has ever been, so this is about some key hires for the next stage of Tag's development."
Tag is already on course to post its strongest ever turnover this year, but the new appointments are key to the company's future.
Mr Farley said a yearly review of the business had shown areas for new growth.
Bringing the marketing function in house is important in the ultra-competitive marketplace, he added, while better interpretation of existing user data will help to focus what Tag offers.
"It will mean we've got good people in all the key posts and will allow us to get to 50 fairly quickly," Mr Farley said.
"This is about planning for the future and ensuring that we don't stagnate, which is just so important in our industry."
But he warned that, while Dundee is full of good industry talent, bringing candidates for top jobs to the city could prove challenging.
"We could probably maintain our position in terms of where we are at our current size," he said.
"But we don't want to stay where we are we want to go for the much more aggressive growth.
"We think we can get business in the current environment in many multiples of what it is now."
Mr Farley said Tag is "expecting great things" from a busy pre-Christmas period, with several releases on the cards.
The studio, which specialises in social and mobile games, has already worked with a range of well-known names including Doctor Who and Channel 4's Hotel GB.
Recent releases included a penalty-kick game for credit card firm and English league cup sponsor Capital One, which hit the top of the UK's Apple download chart.