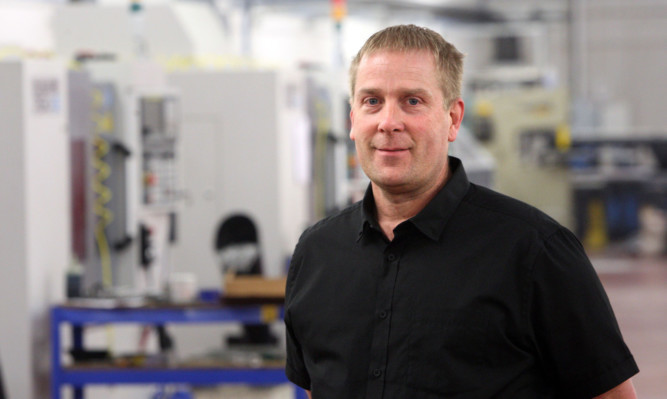 The engineering sector can survive and prosper in Dundee if companies are prepared to work hard, according to an industry leader.
Peter Donnelly, managing director of Diemax Precision Engineering, was speaking as the firm prepared to showcase its new bigger premises to clients following a major investment.
The 10,000 sq ft factory in Kingsway Park will receive four new machines this month as further evidence of its commitment to investing in equipment and personnel to build a strong customer base.
Its nine employees provide computer numerical control machining, milling and turning for customers in electronics, aerospace and medical sectors.
As well as working to conventional drawings, Diemax can work with computer-aided design sources on files sent by email or on disc.
Diemax makes pre-production models of manufacturing equipment for customers including NCR and Tokheim in a local industry that has shrunk from its post-war heyday.
"Rather than thousands, engineering companies like ours now employ about 200 people in Dundee," he said.
"The industry has undergone a massive change because of the lower production costs around the world, but I believe it does have a future in Dundee if companies are prepared to work hard.
"By investing in modern machinery, the business and the workforce, an engineering company can succeed as we have done mainly through our own efforts.
"I can't stress enough the importance of having a workforce who are prepared to work hard to meet the deadlines that customers demand to secure their orders."
Mr Donnelly, who was in the last group of apprentices at Timex to complete their training back in the 1980s, was proud that Diemax's investment in staff allowed it to employ an apprentice.
The company is planning to add a skilled engineer to its workforce by external recruitment or by training an existing semi-skilled employee whose promotion would see a new semi-skilled worker being hired.
He added: "In the last three years the business has grown, and we will continue to invest in local skills to enable us to continue to move forward."